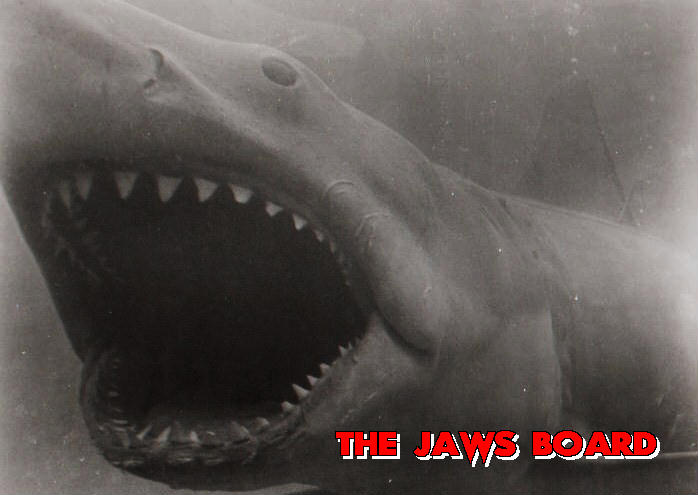 The Jaws Board is a place for fan's of Spielberg's classic 1975 movie and it's sequels to get together and talk JAWS - Jaws collecting and memorabilia, Jaws movie props, production information and much more.

The Jaws Board is also the home of LOU AND YANA'S JAWSFEST movies, including updates on the production of the next instalment of the popular fan-community series.

Additional features include a reference archive for members, Jaws resources, our 'Amity Movie Theatre' off-topic film section and a category devoted to real-world sharks.

Love JAWS? So do we.

- Welcome to The Jaws Board! -

JAWS and associated elements and logos are referenced as property of UNIVERSAL CITY STUDIOS. This is a not-for-profit fan site intended for entertainment and educational, non-commercial purposes.

Designed and maintained by THE JAWS BOARD, 2008.