A 'Rebel Fleet Trooper' helmet I built last year from a vacuformed kit: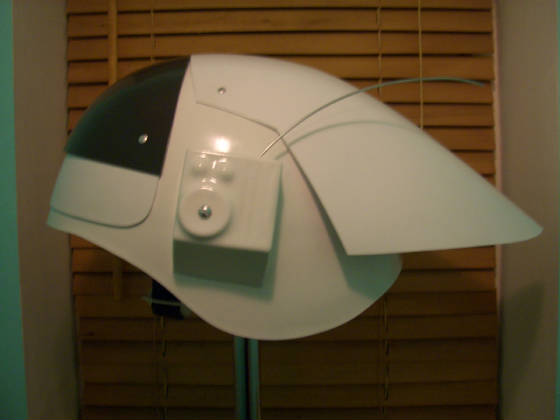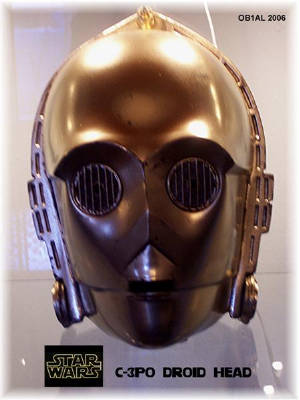 Darth Vader ANH helmet: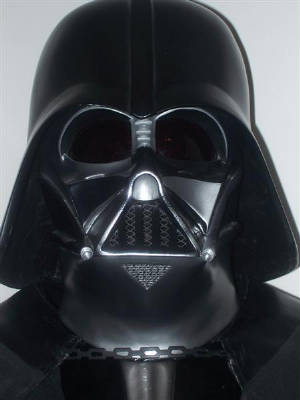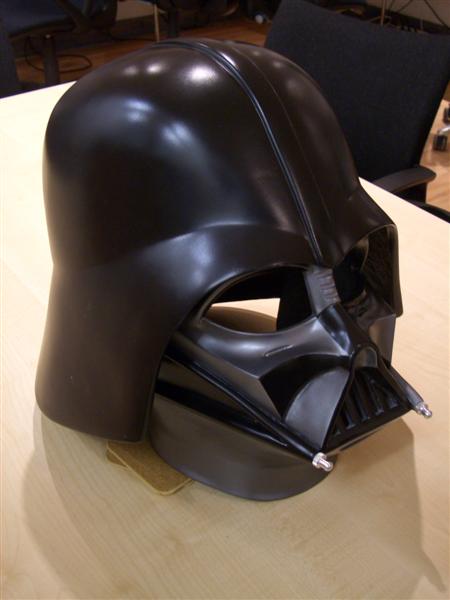 Luke Skywalker X-wing helmet, which I built from a vacuform kit and painted: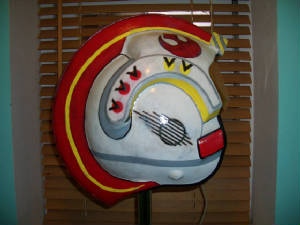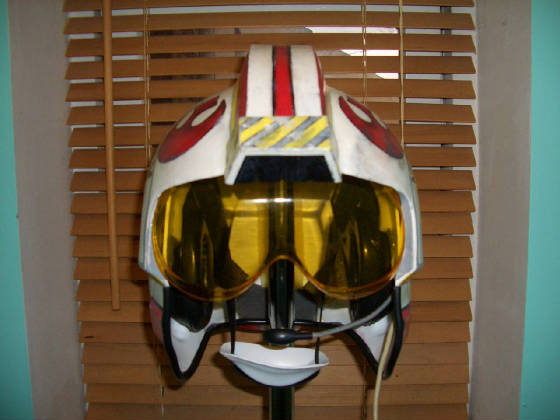 ANH Stormtrooper helmet, again built by me from a kit. This originates from a screen-used Trooper helmet. I added accurate mic tips, inside padding and a fan system to keep me cool whilst 'trooping':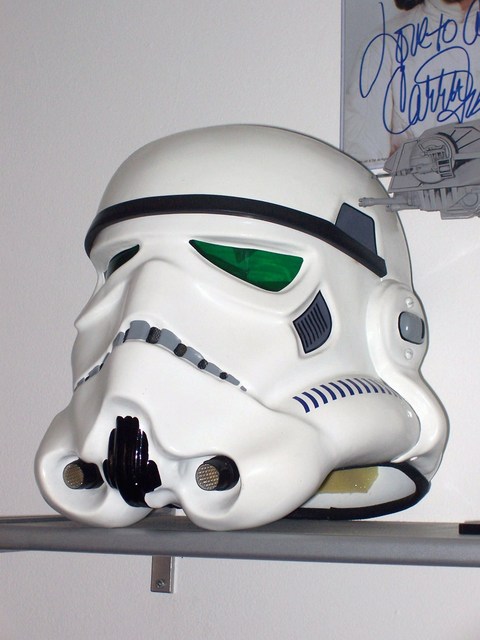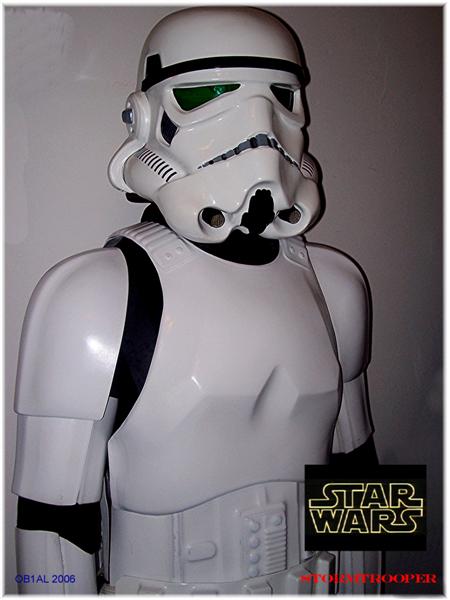 Kellogs Clone Trooper Helmet: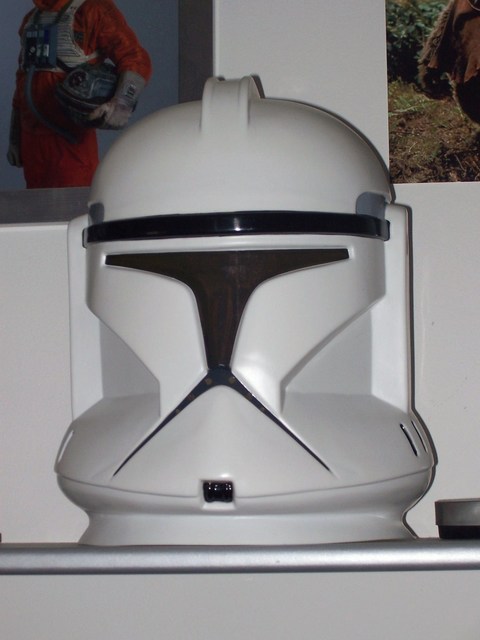 I intend to modify and repaint this soon...
My old ESB Vader helm and armour. This helmet was a fiberglass cast of the DP 'Classic Action' helmet which I built and painted. It was also signed on the dome by Dave Prowse in front of the TV cameras:
Dave Prowse signing my Vader dome: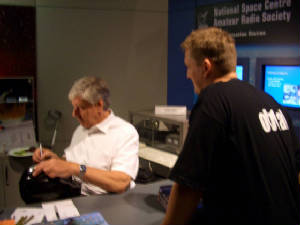 Some of my props shown on the BBC news: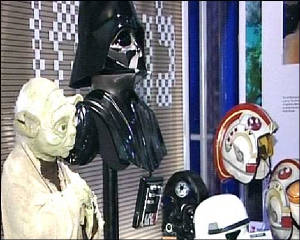 Next we have a different threepio head I finished lasy year. I believe this originates from the Disney Tours C3P0 helmet as it's slightly larger than the screen used size. I added LED's to the eyes, controlled by a switch at the back of the neck: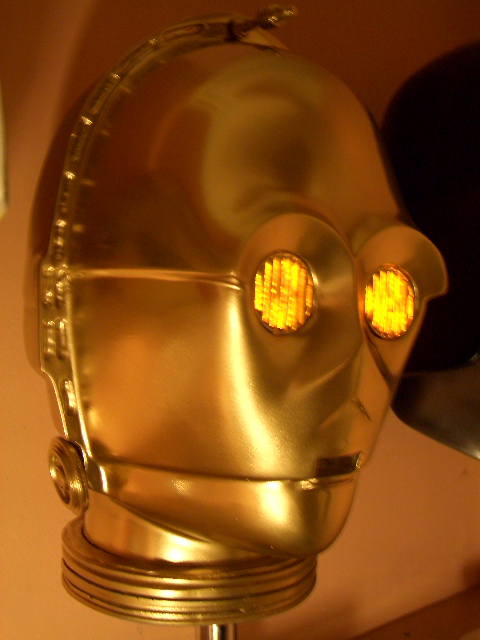 Disclaimer: This site is intended to show fan art and is not affiliated with Lucasfilm, Universal,New Line or any license holder in any way. None of the items on this site are for sale. I do not sell prop replicas. All characters and their likenesses are © the respective license holders.