The Daggers of Megiddo
This is a (rough) prototype cast I made (in cold cast aluminium) of a project I have been working on for many months - the seven sacred daggers of megiddo from the original 'The Omen' trilogy.
The final daggers will be produced on cold cast bronze with specially engineered triangular steel blades and a custom leather carry case.
More pics coming very soon.
November 2007: Here's the refined updated sculpt, cast in cold cast bronze with a hand forged steel blade: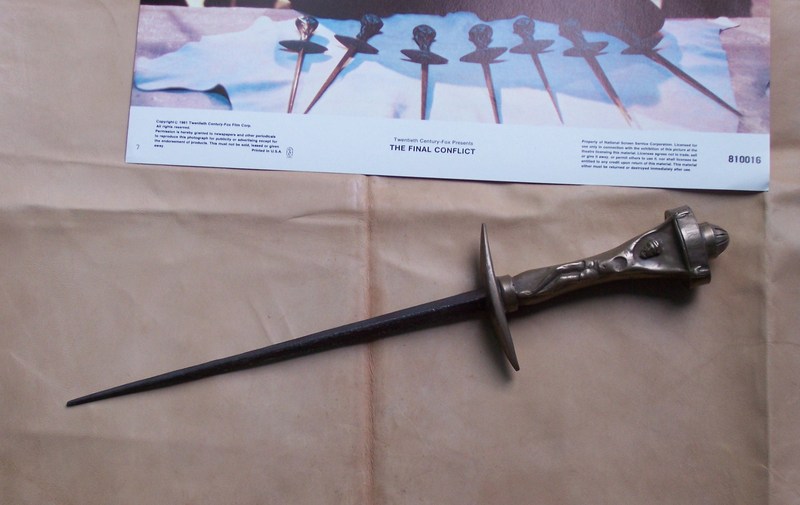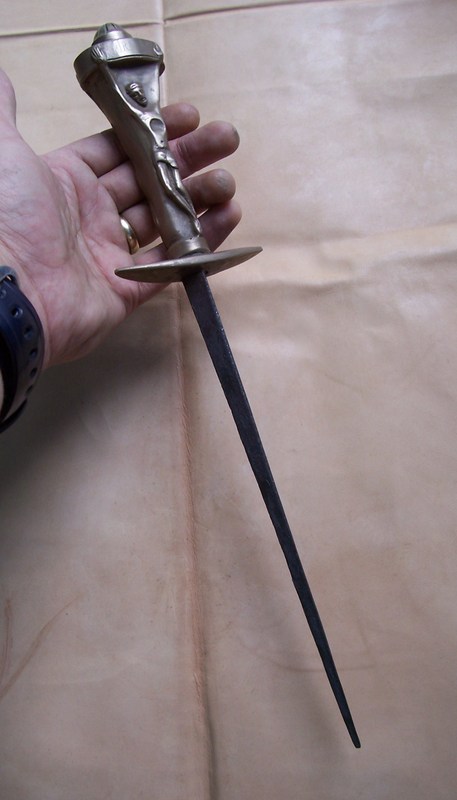 December 2007: Here are a few pics of a fully finished and aged set of 7 daggers: