Update December 2007: Here's a pic of my new fatigue suit - it's still looking minty-fresh from the Rebel wash and press facility, needs some Dagobah dirt and grime on there...the boots are a work in progress, I'll be making some leather uppers for them in the new year.
Here's some pics of previous costume parts I collected. I've since sold the official fanclub jacket and it didn't fit so well and finding the pants to match was a bugger..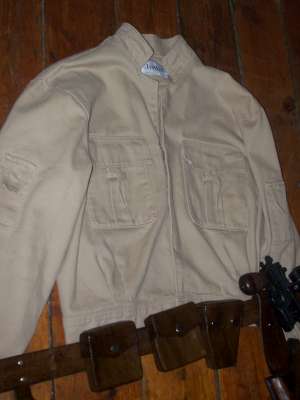 Luke ESB gunbelt and weapons. That's an MR LE saber on there. I've now sold this belt and am in the process of having another made..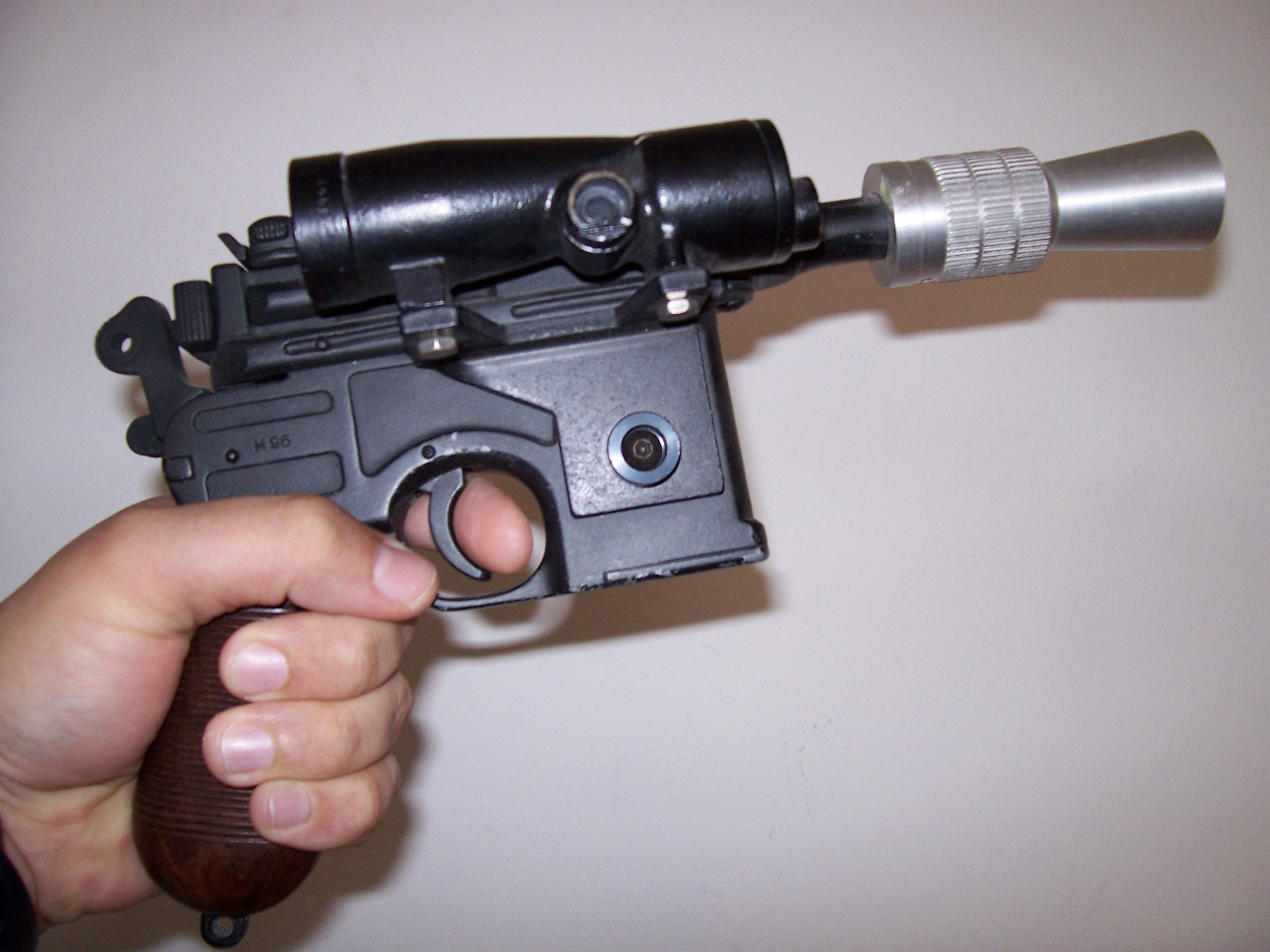 Check back soon...