Jurrasic Park Velociraptor claw, cast from a screen used animatronic puppet: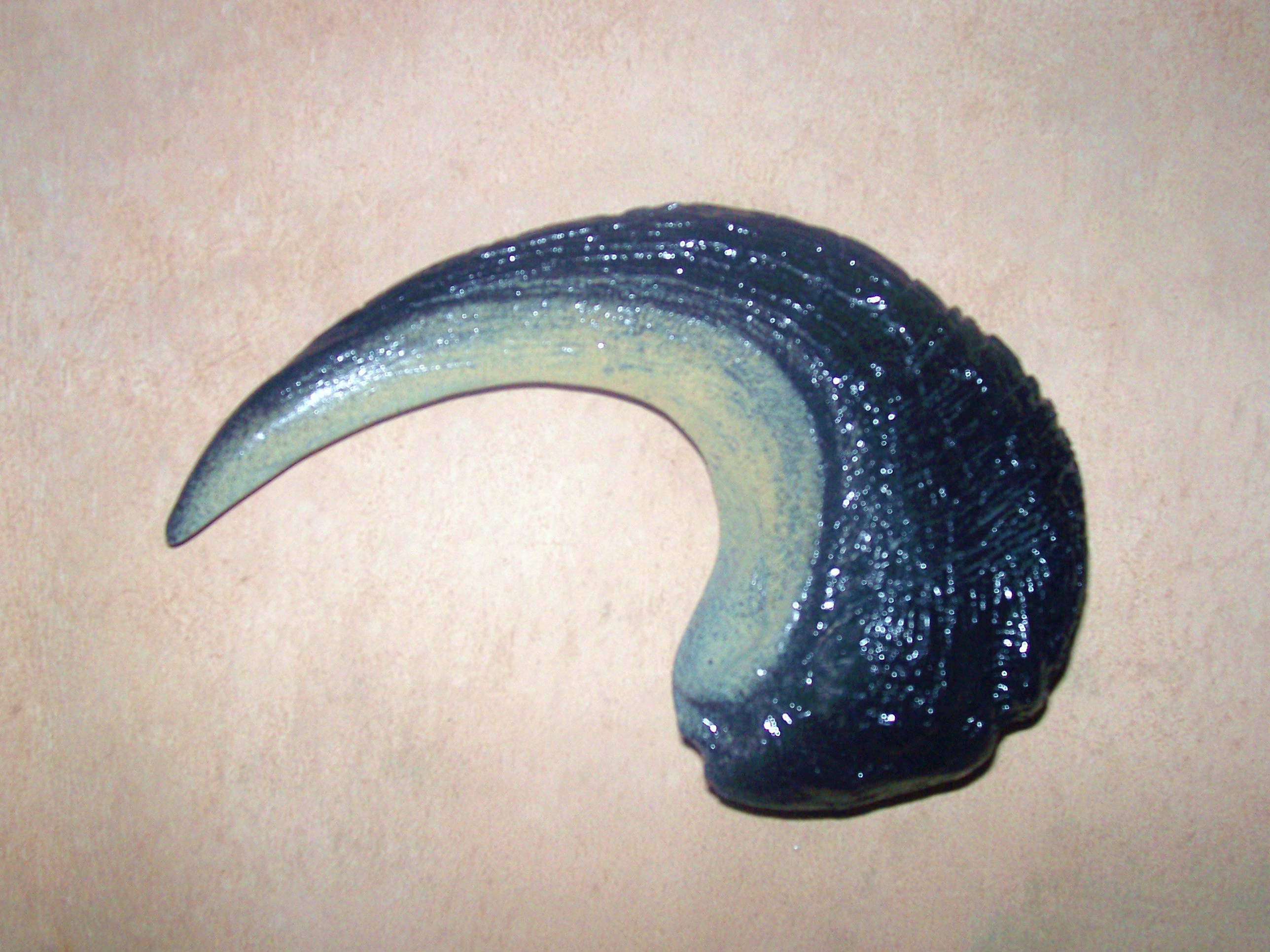 'Revell' Millenium Falcon - built from a kit: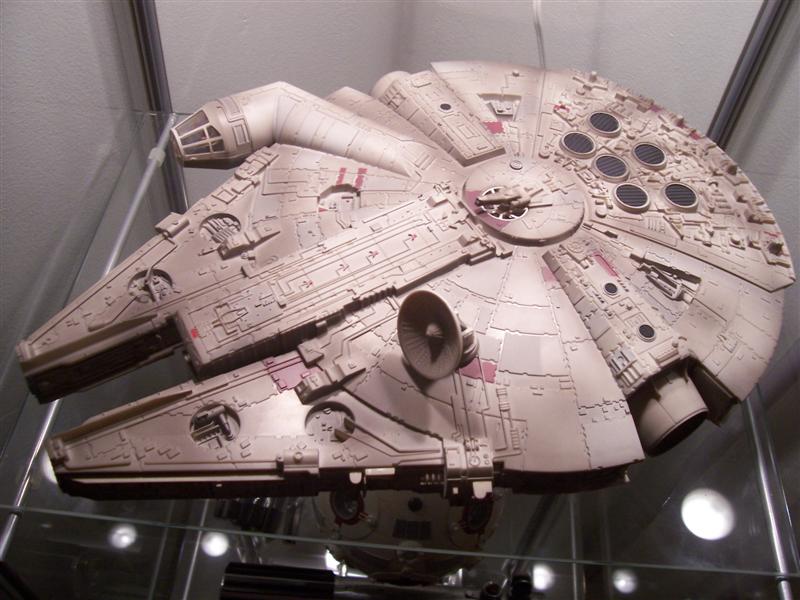 'WOTC' AT-AT WALKER: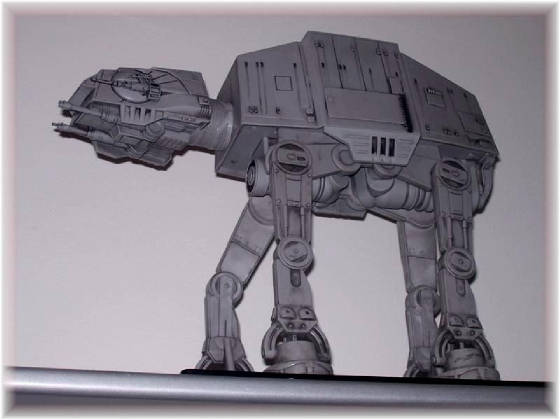 POWER FX X-WING FIGHTER MODEL: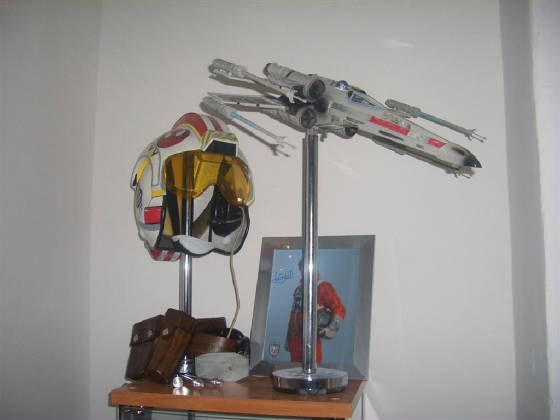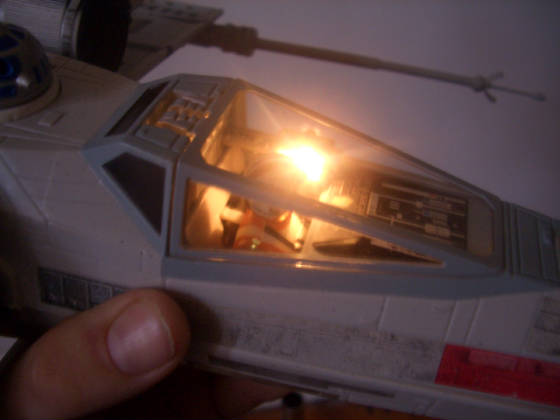 SAGA TIE-FIGHTER



This is a great toy - almost double the size of the old Kenner TIE's, this piece is almost Studio Scale and makes a great, affordable display item. It would be even better with some paint touch-ups, a project for a rainy day...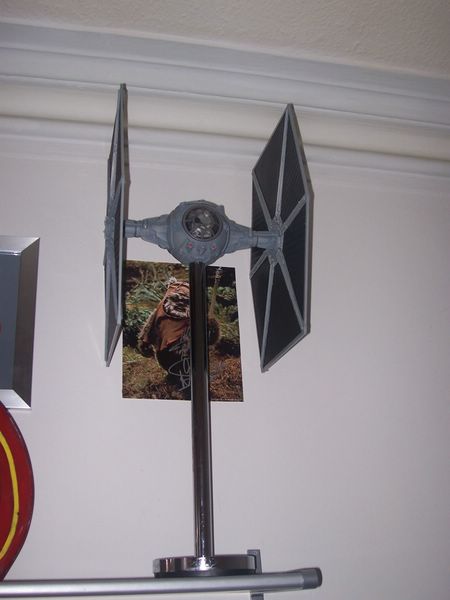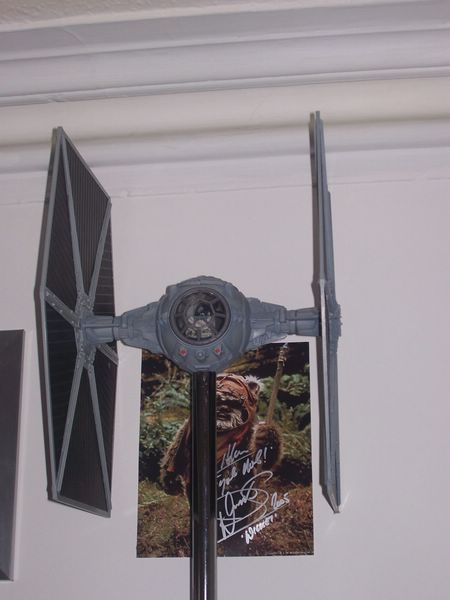 LIFESIZE HAN SOLO IN CARBONITE: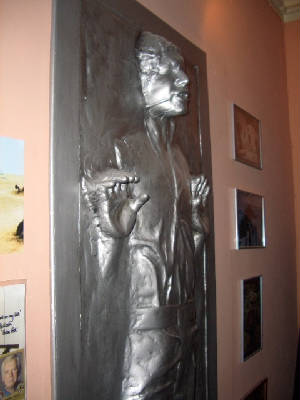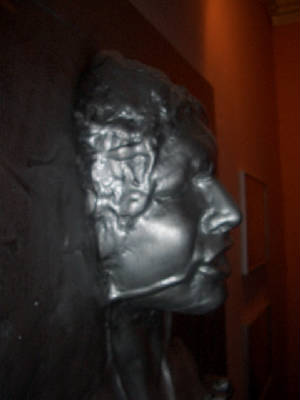 I put a lot of time and effort into this Han in Carbonite piece in 2005 - it started life as a fan-sculpt which was not very accurate. I basically resculpted the whole piece and refinished it, over several weeks of work. It now belongs to another collector.

I'm planning a new (very accurate) Han in Carbonite soon, please check back to the site for updates.
HASBRO INTERACTIVE R2-D2
This is one of the coolest SW toys ever released in my opinion! R2 responds to a wide variety of voice commands, plays games, sound clips from the original trilogy (Princess leia's 'Help me' message for instance), can carry items in his 'claspers', go on patrol around your living room, play music, do tricks...he's really cool: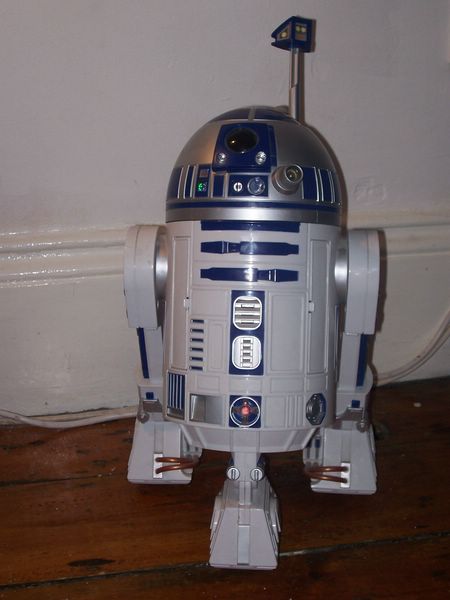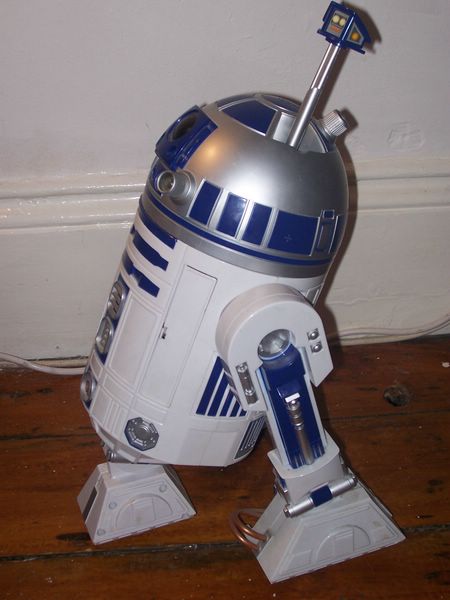 On his way to the kitchen to cook some lunch. For the Jedi, it is time to eat lentil soup also...;)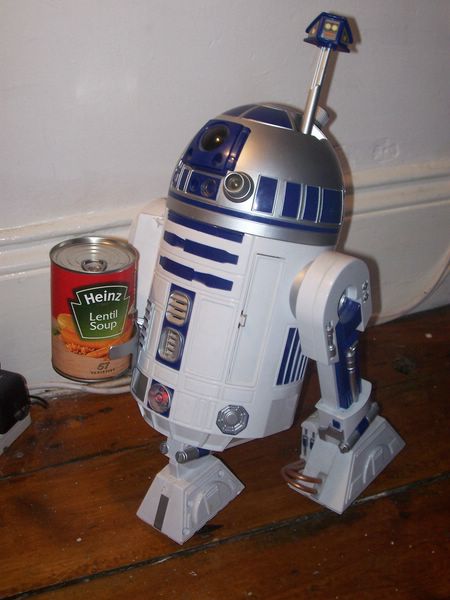 More info on this little fella here: INTERACTIVE R2
More coming soon...