One of the foundation stones of my love for movies and props has always been Indiana Jones, in particular 'Raiders of the Lost Ark' - the greatest action adventure film ever made in my opinion.
Over the years, I have become a member of the online Indy community via great websites such as
www.indygear.com
and thanks to the advice and knowledge of the good people over there, put together a screen accurate Indiana Jones costume and built/acquired many great props from the Indy movies.
March 2012: It's been a year or two since I updated this site, but I have a few new pieces to add to the archive. Here's the first, my Sideshow Premium Format 1:4 Indiana Jones statue. I repainted the head (too dark skin tone on a lot of these) and hat (should be brown not grey) and recoloured the leather jacket. I also upgraded the gun belt: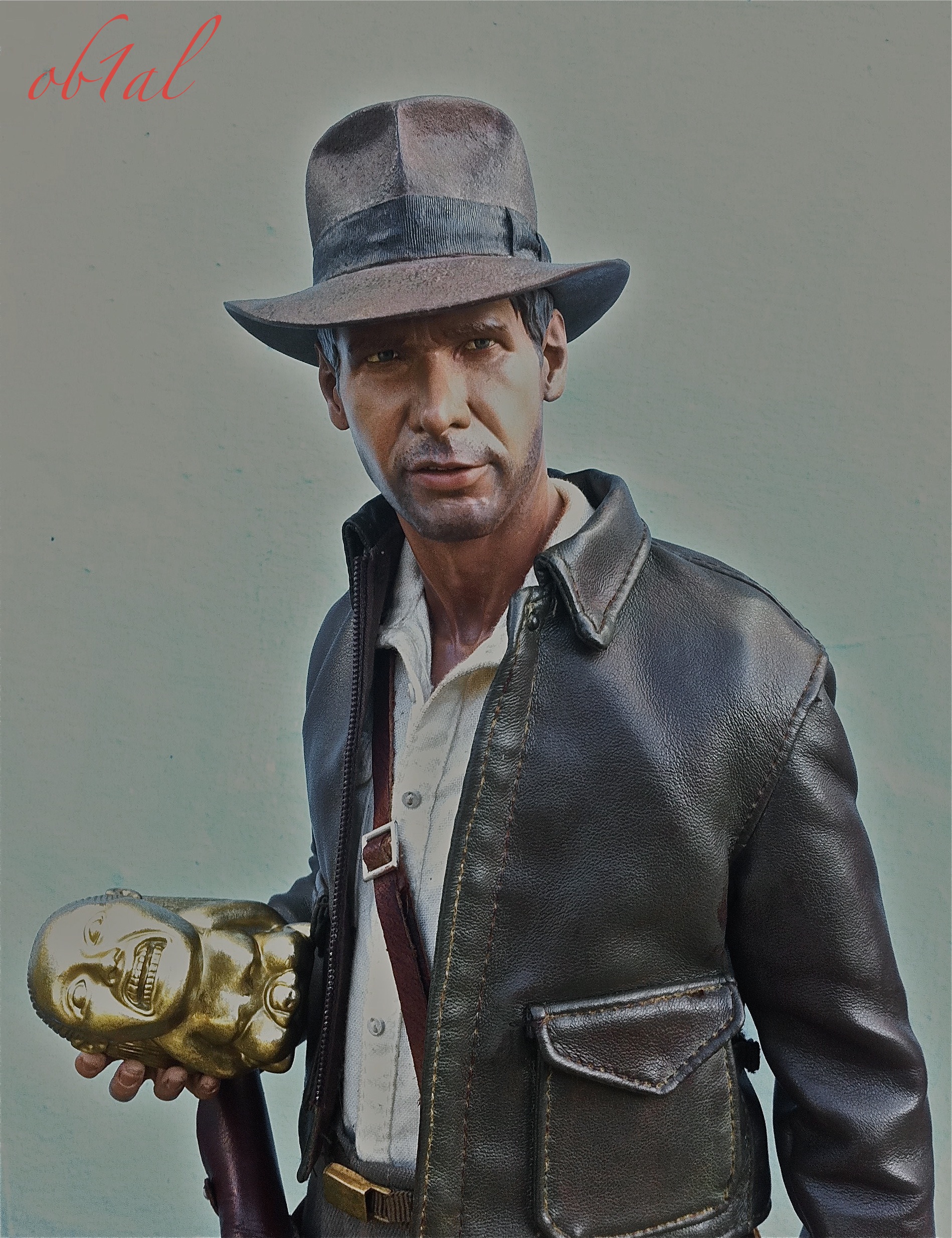 Gold-plated Staff of Ra headpiece: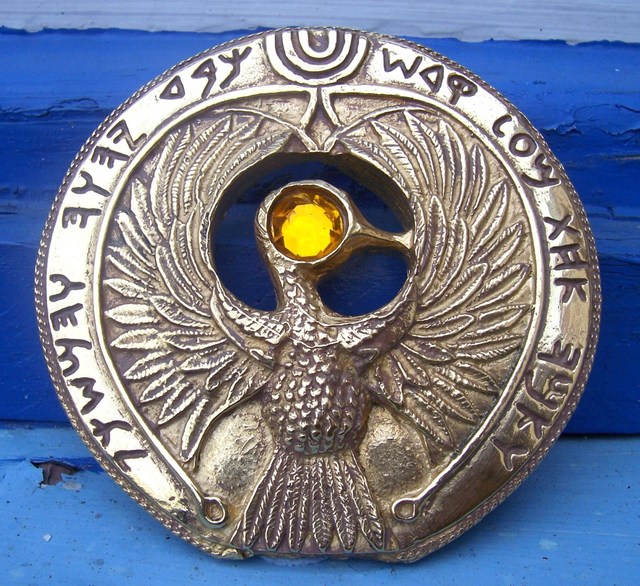 This is a cast of the 'stunt' Raiders of the Lost Ark Golden Idol, as seen in the Lucasfilm Archives book: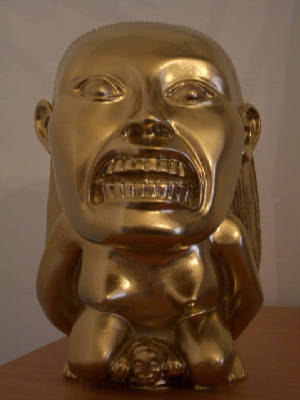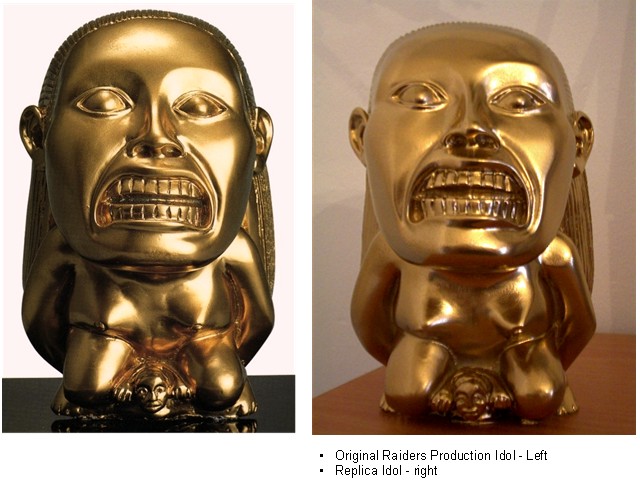 Here's a quick Indy display I threw together for an event at the National Space Center in 2006.

It features my Sankara Stone, Golden Idol, Grail Diary, Wested Indiana Jones jacket (custom made from the original maker of the movie jackets

www.indyjacket.com
Wested also make Indy shirts and trousers, well worth a look ;
..vintage MKVII gas mak bag and strap, Wells Lamont 'Indy' gloves and a Herbert Johnson fedora (again, the makers of the hats in 'Raiders of the Lost Ark'):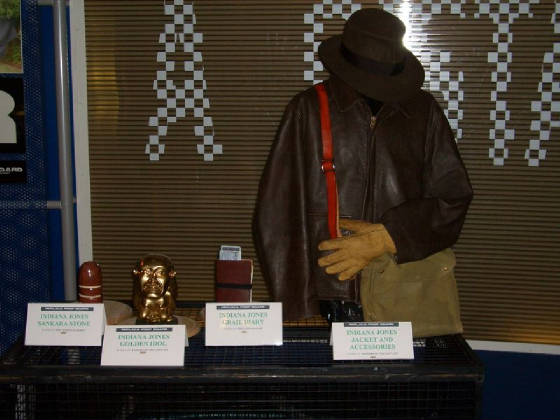 Here are a couple of pics of my 'Last Crusade' Grail cup, made by a mate of mine IndyTaz. He's done a fantastic job too IMO: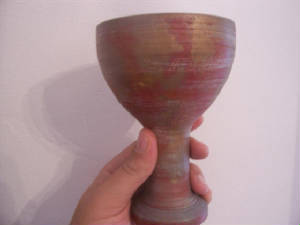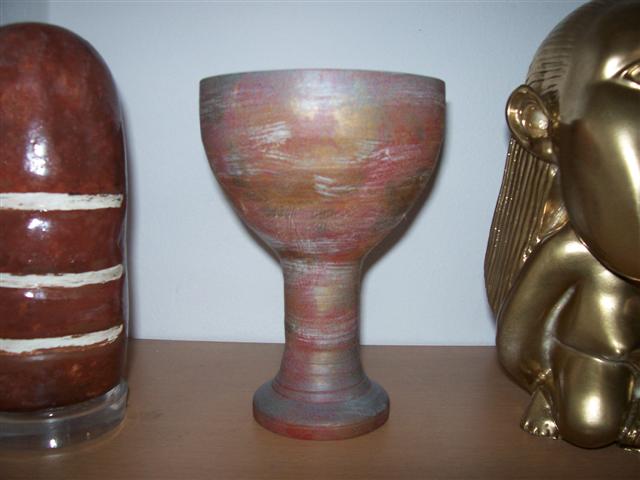 Next is my Indiana Jones 'Adventure' jacket, custom made for me by Magnoli Clothiers. Magnoli also make several other Indy items and are a very high quality: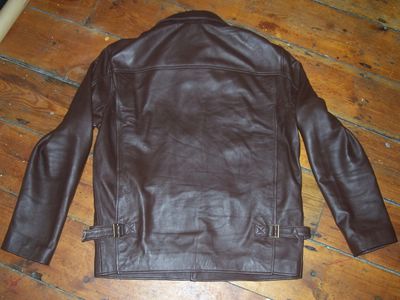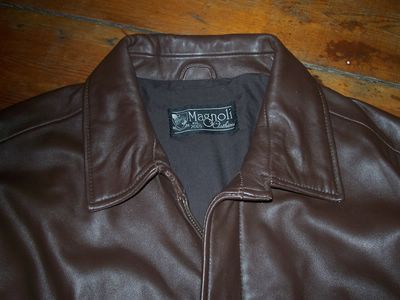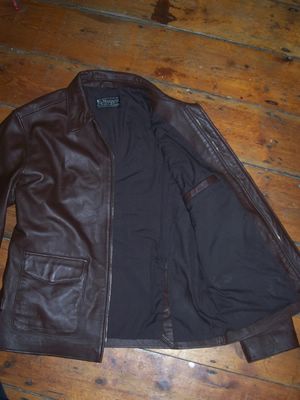 I've owned several Indy hats over the years - one of my favourites has been this 'Chocolate Brown' Optimo

http://www.optimohats.com/

: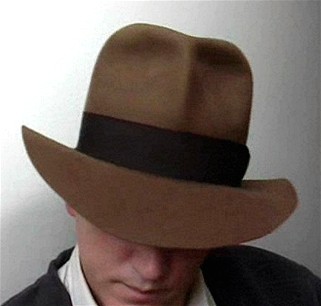 This is a beautiful AB deluxe from

http://www.adventurebilt.com/

- the nicest Indy hat available, IMO. AB are the hatters for the new Indiana jones IV movie.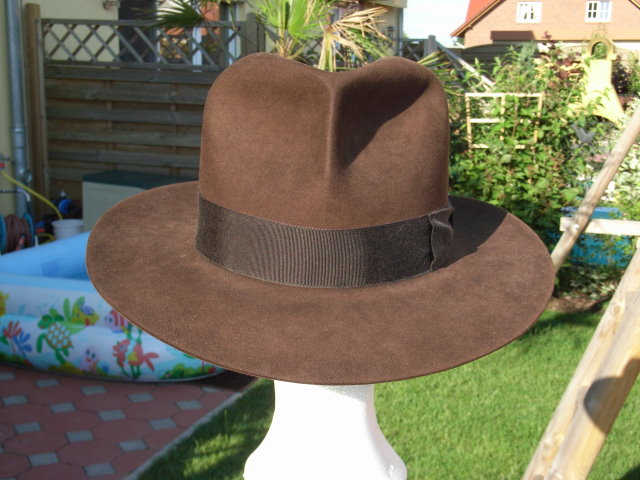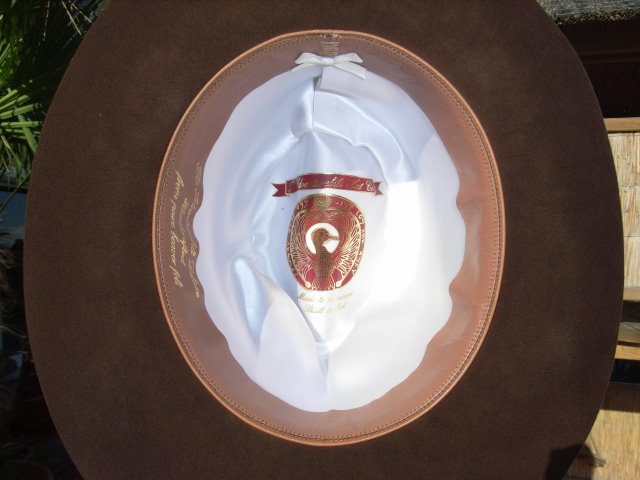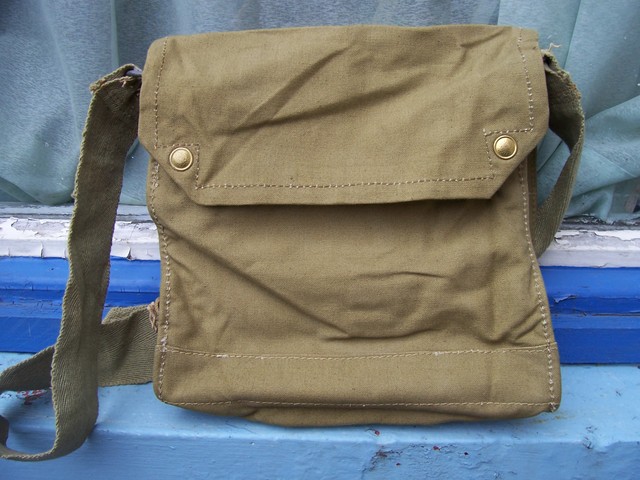 Indy Gear Euro Summit, 2004
Pics:
Swindiana Jones pics:
An older shot of some Indy props; Magnoli Idol, another homemade Sankara Stone and a Grail Diary I made:
More coming soon...