Update March 2012: Sideshow Premium Format 1:4 scale Gandalf The Grey statue - this statue is awesome, I really love it! It has a light up staff feature too. :)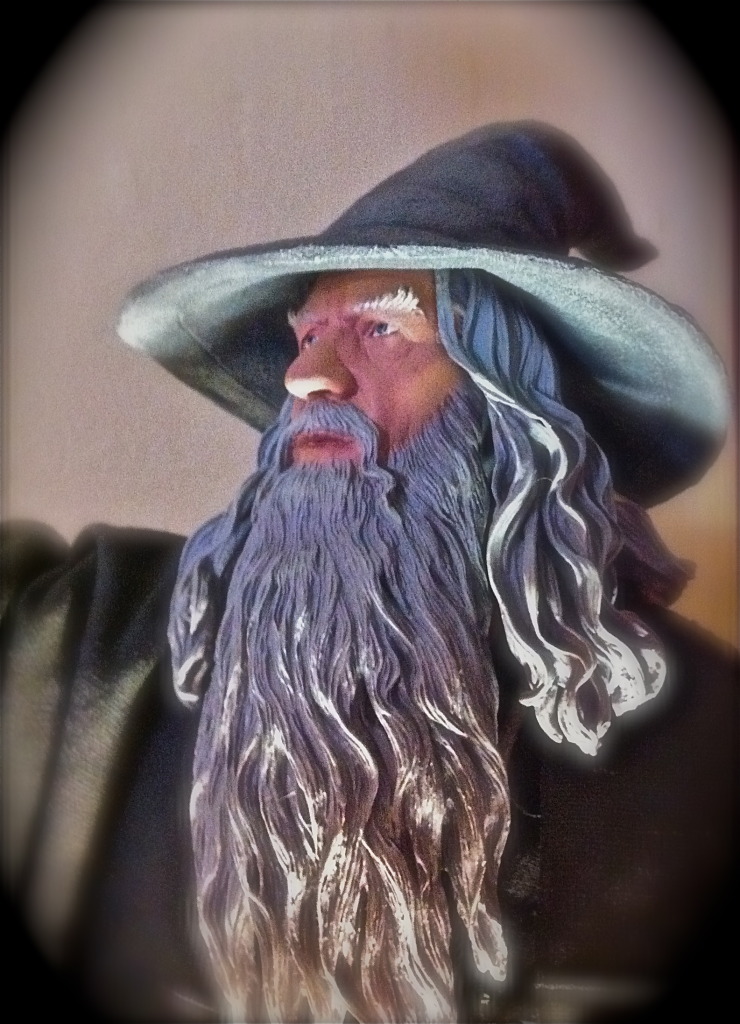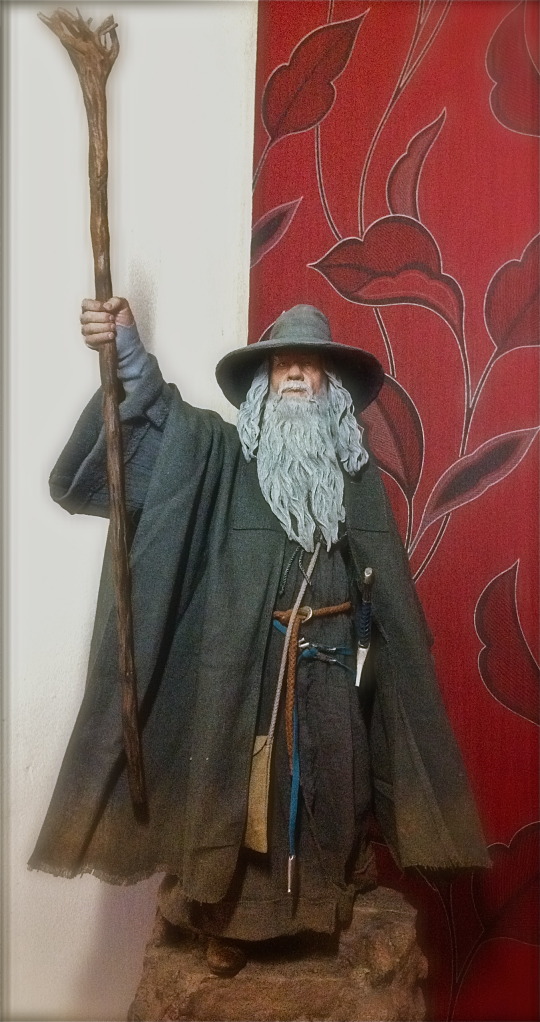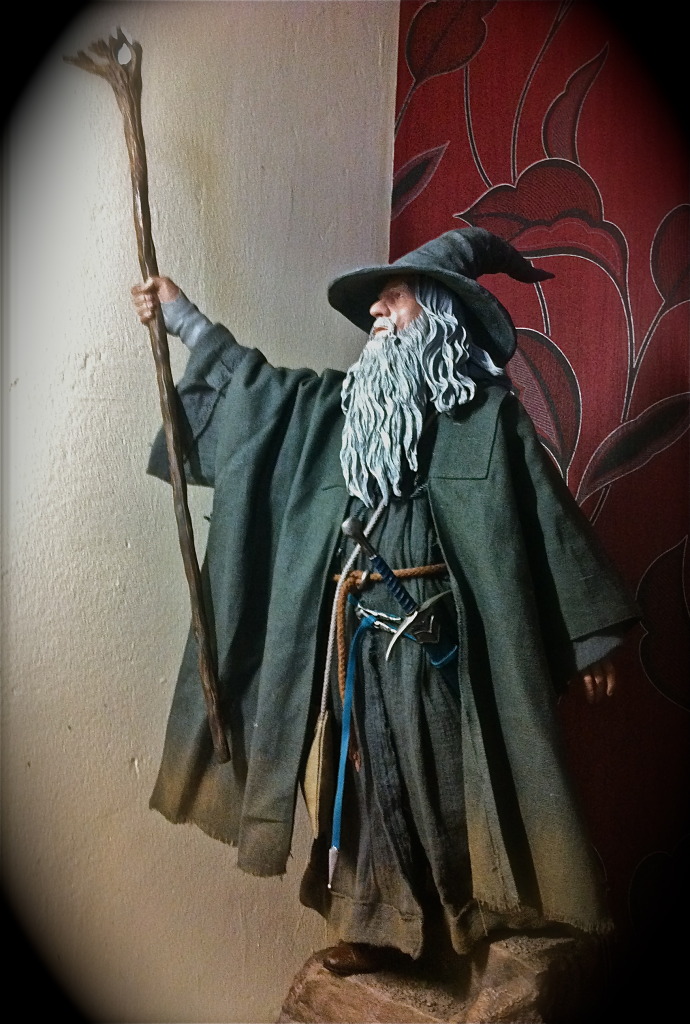 I have been a Tokien fan since reading 'The Hobbit' as a young lad.

With the advent of Peter Jackson's cinematic 'Lord of the Rings' trilogy, my interest in all things Middle Earth was reawakened.

I discovered an excellent website and forum over at www.lordoftheringsguide.com - I would recommend anyone with an interest to check it out.

Working together in 'fellowship' several prop replica projects have resulted from LOTRG, including a replica of 'The Red Book of Westmarch', Bilbo's (and later Frodo's) journal throughout the events featured in 'The Hobbit' and 'Lord of the Rings'.

This was an awesome project which took no less than 2 years to complete, with the principal contributors from England, America and new Zealand.

The outcome is a replica of the Red Book which is the most valuable piece of my collection, to me. In addition to being a fantastic replica, it also represents the dedication and teamwork of a number of contributors, especially Dune and Indy Magnoli - both of whom I was proud to work alongside during the course of this project.

The book is fully complete with first-person texts from Bilbo, Frodo, Sam and others. It was painstakingly hand-scribed by one of my prop-replicating heroes, Indy Magnoli, who included many maps, illustrations and other visual details.


Further information on this project may be found at INDYPROPS.COM and LORD OF THE RINGS GUIDE

A brief synopsis of the creative process behind the replica can be found here:

THE RED BOOK PROJECT BACKGROUND



Our Red Book of Westmarch replica: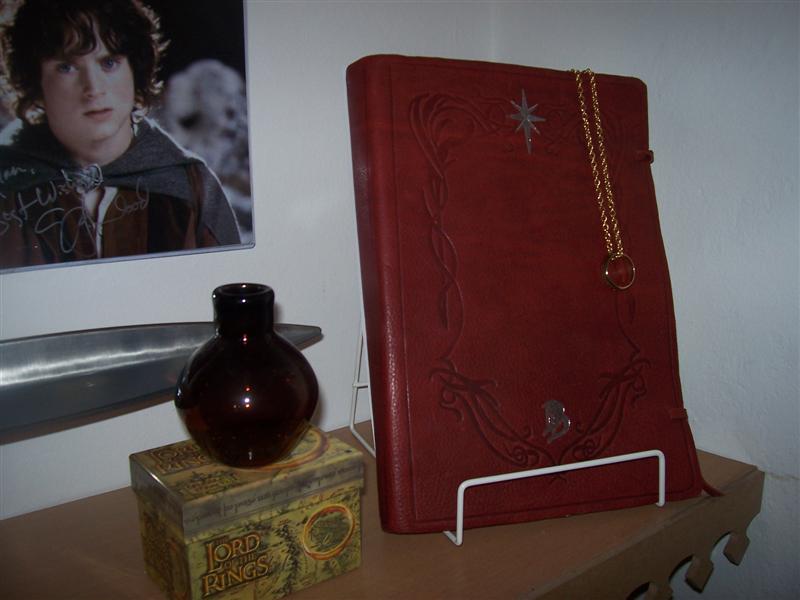 My friend and co-contributor to this project Dunedain87 pictured with members of the Lord of the Rings cast and our Red Book replica: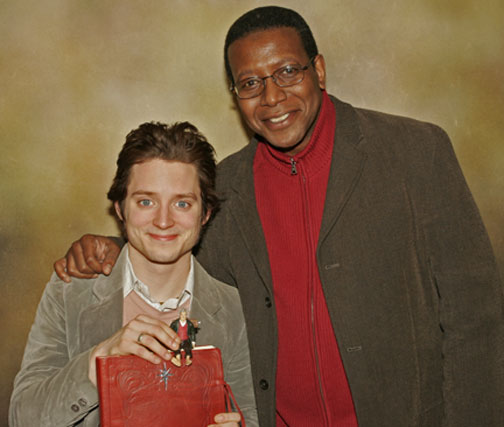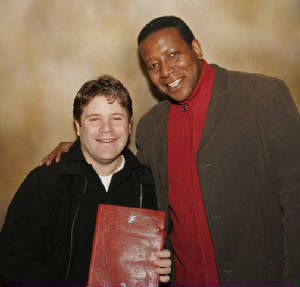 And finally, here's Dune with Daniel Reeve, the guy who penned the screen used Red Book prop - apparently he was quite taken with our version!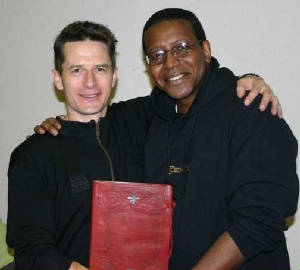 Lots more great pictures and information may be found here: THE RED BOOK
Following the Red Book Project, I commissioned a very limited run of the ink bottles seen on Bilbo's desk in 'Fellowship of the Ring' to be made by a local artist.

The bottles are hand-blown glass and feature the BB (Bilbo Baggins) monogram on the base.

Very special thanks to both Dune> and Montagar for their generosity and contribution to this project: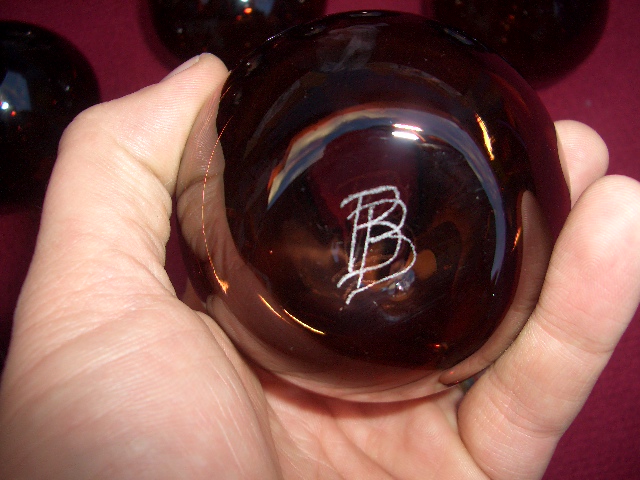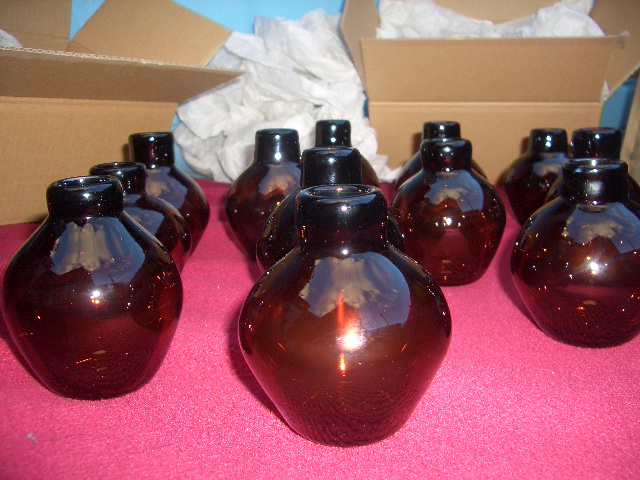 On display with signed pics from Eijah Wood, Sean Astin, Master Replicas STING sword, the ONE RING and a metallic foil map of Middle-earth: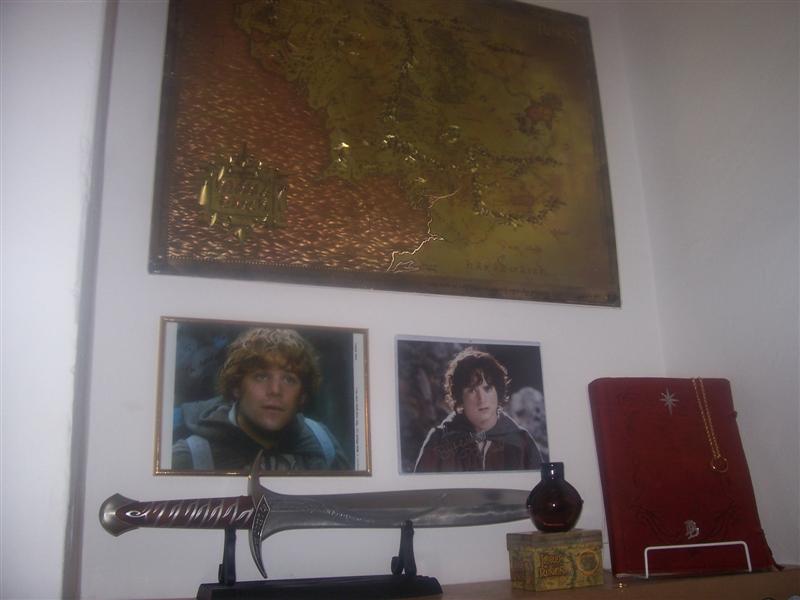 Anduril, flame of the west! :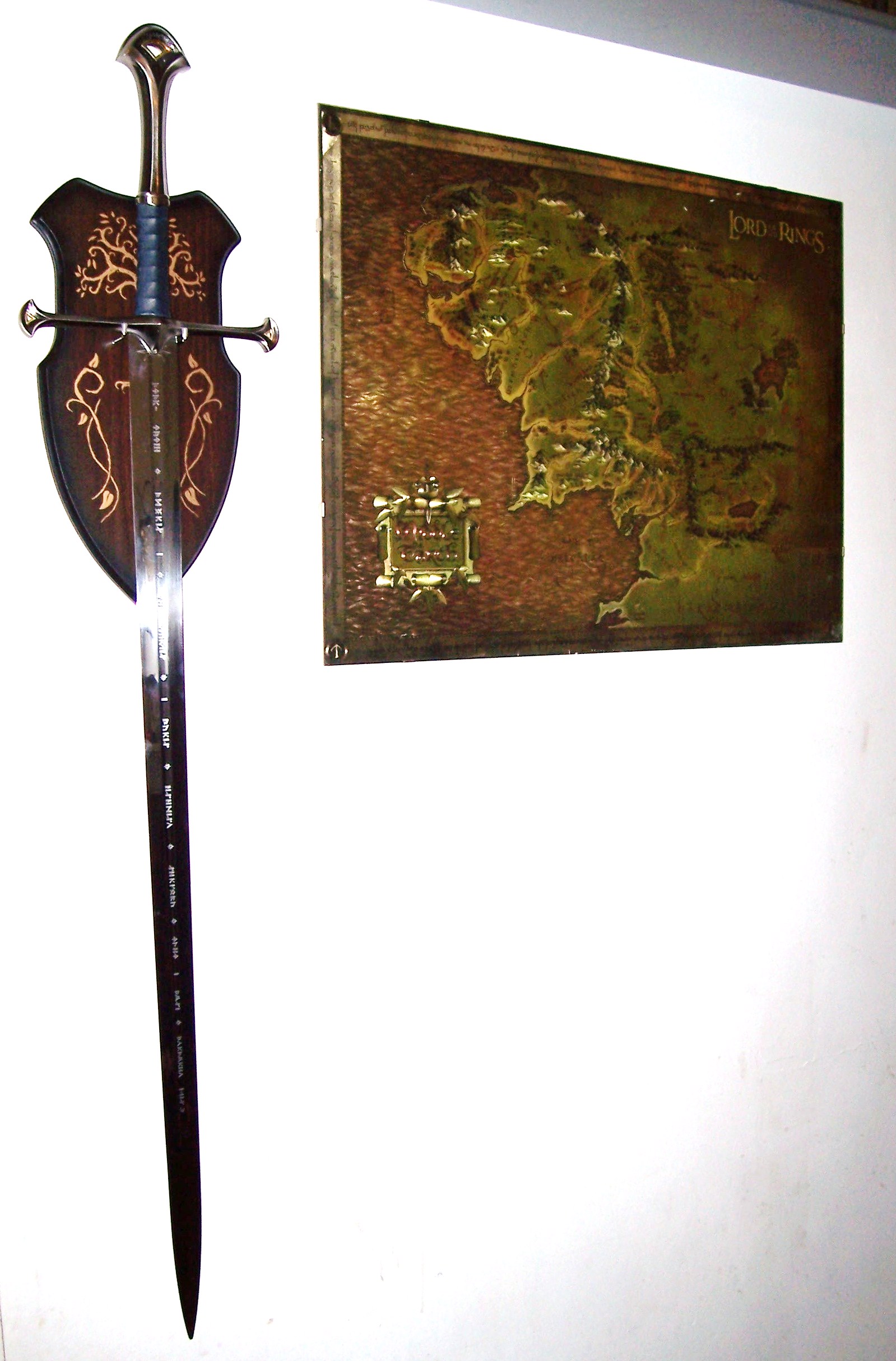 NEXT Up is a scratchbuilt Berserker Uruk Hai helmet I made from fibreglass and resin: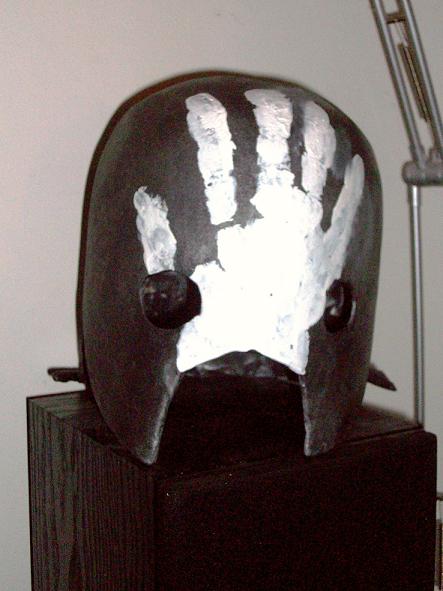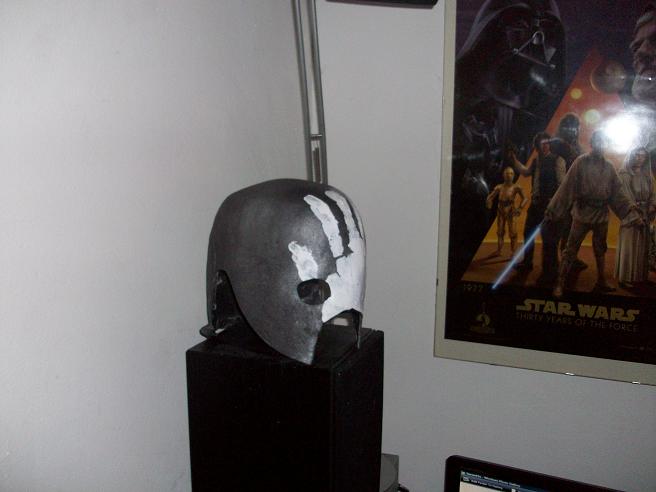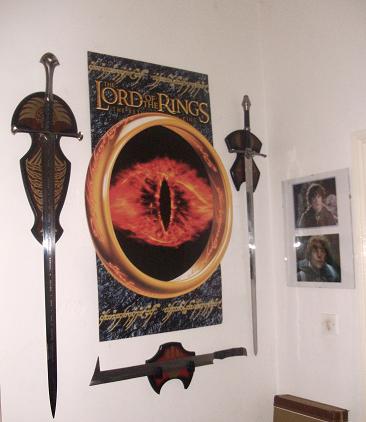 New, more accurate silver chain for the One Ring: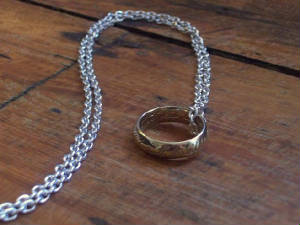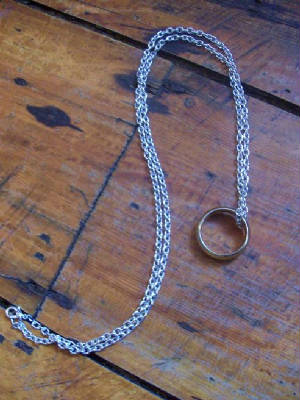 Thror's map, aged and weathered as seen in 'Fellowship of the ring':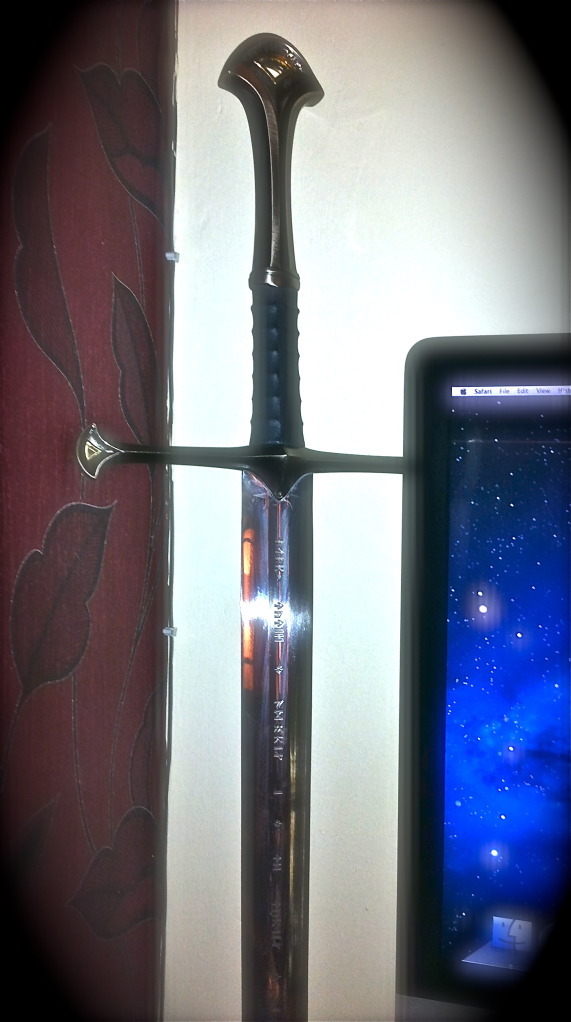 Here's a lifesize Witch King helmet I built from scratch, using card, fiberglass and real metal spikes: