Here's a lifesize headsculpt of the nefereous Mr. Krueger, from the fantastic 'Howard Studios', which I finished and painted. I also added glass eyes to the piece for greater realism.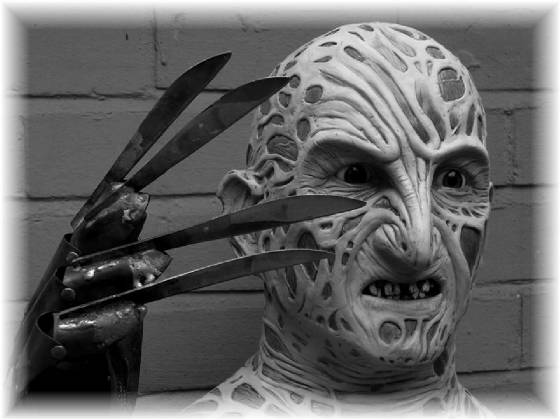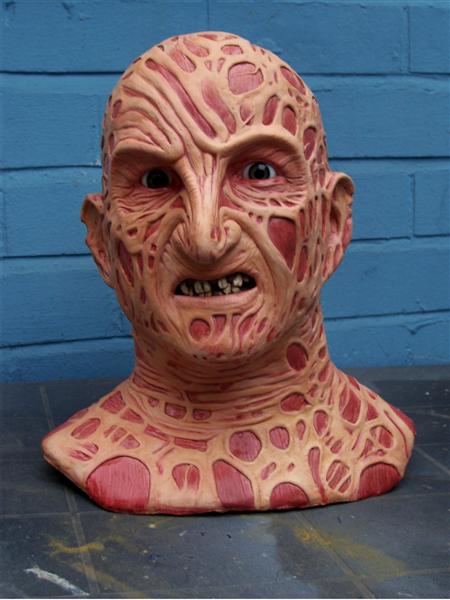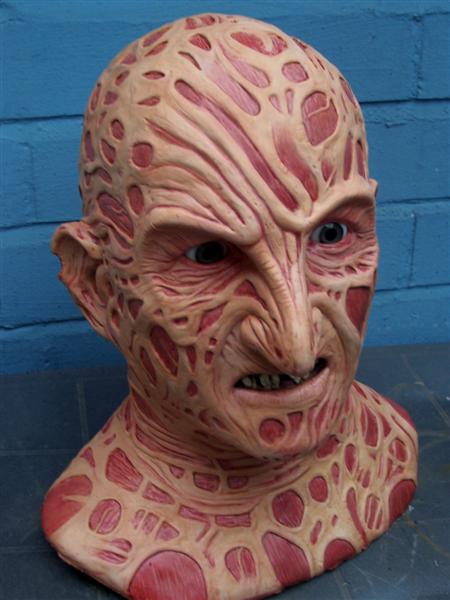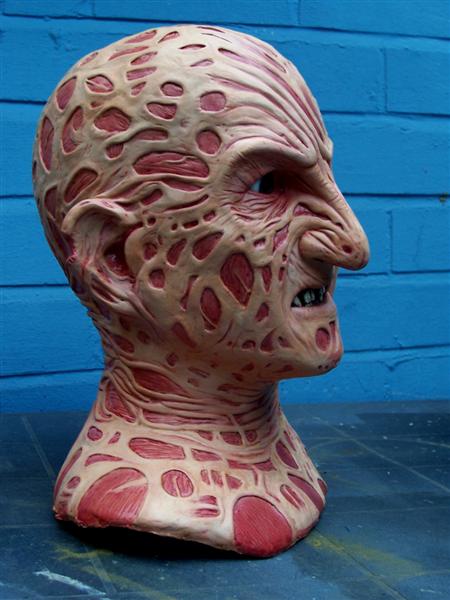 Next up is this amazing part 1 glove, made for me by 'Stuff4nightmares' and accurate in every detail to the screen used prop: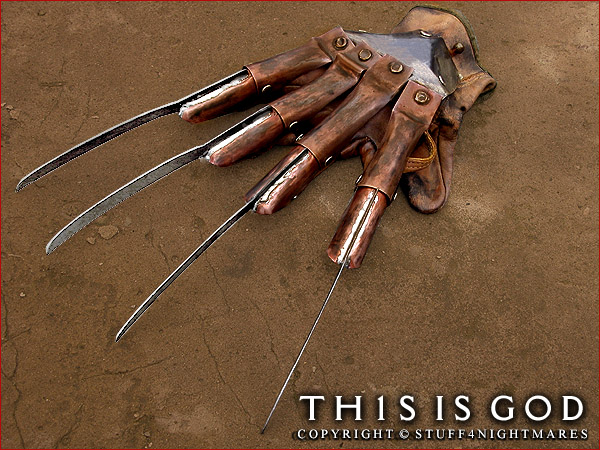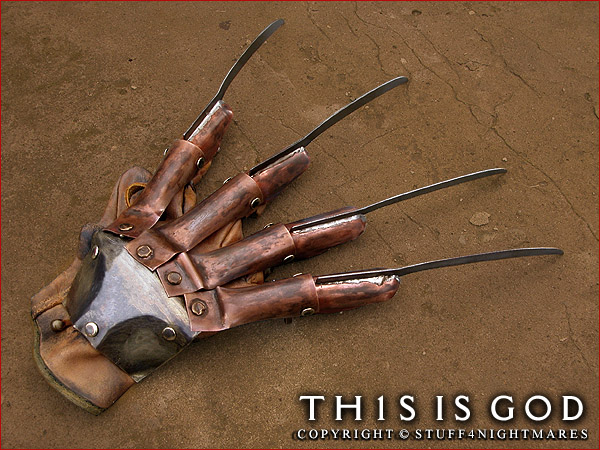 Here's a replica 'STA AWAKE' pill bottle I made based on a prop seen in the first NOES film - many thanks to Indydoc for his design skills on this project: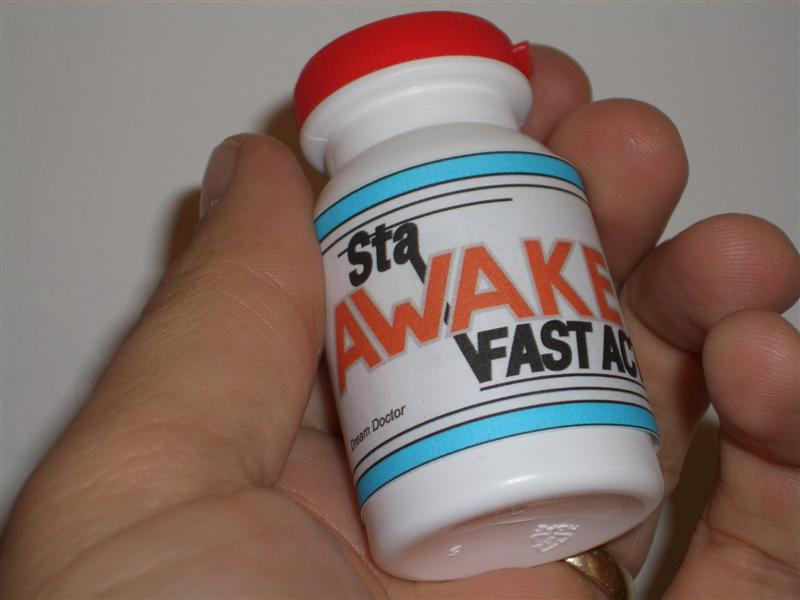 Signed pics from Robert Englund and Heather Langenkamp (Freddy and Nancy):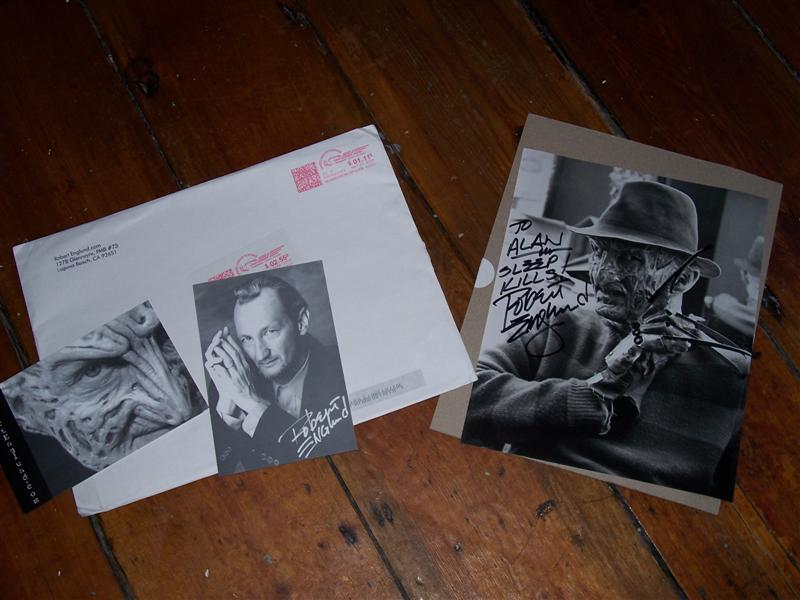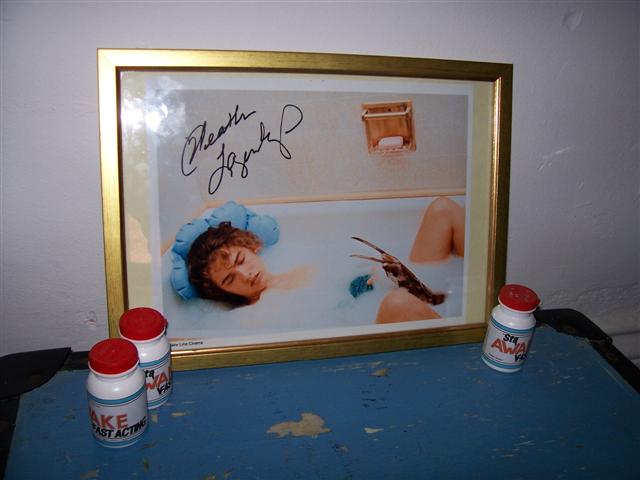 Part 5 glove signed by Robert Englund: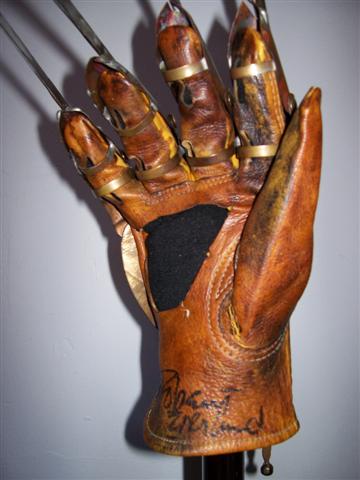 'Soul Food' pizza latex prop, cast directly from the screen used prop: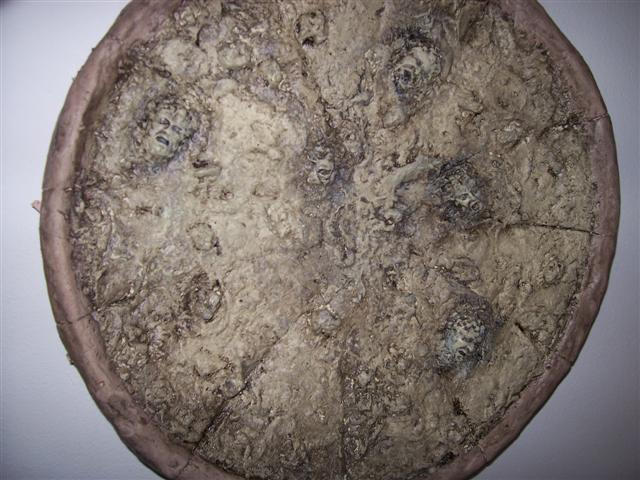 Coming soon...