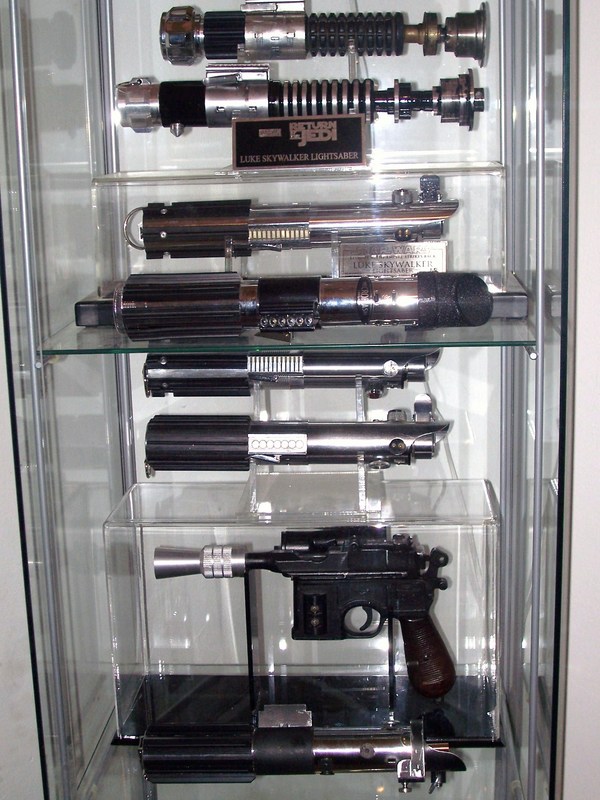 Luke ROTJ V2 lightsaber
This is an alternate version of Luke's ROTJ saber. The 'hero' ROTJ saber actually saw far less screen time than this version, which can be seen hanging from Luke's belt throughout most of the movie, in the Emperors hands on the Death Star and so on.
This was machined for me by 'Pastor Jedi'. I then added a tri-ring to the pommel, painted and weathered it to match the heavily-weathered look of the original prop:

Luke ESB lightsaber (version 2)

I have the Master Replicas version of this saber for display but wanted a 'knockaround' version for trooping; I used a Parks Graflex to shell, Bizkit bottom shell (I think), Graflex Clamp and clamp lever, TFX studios grips, tape and d-ring and parks (I think( red buttons. I riveted the grips and d-ring bracket on for stability.
Here it is: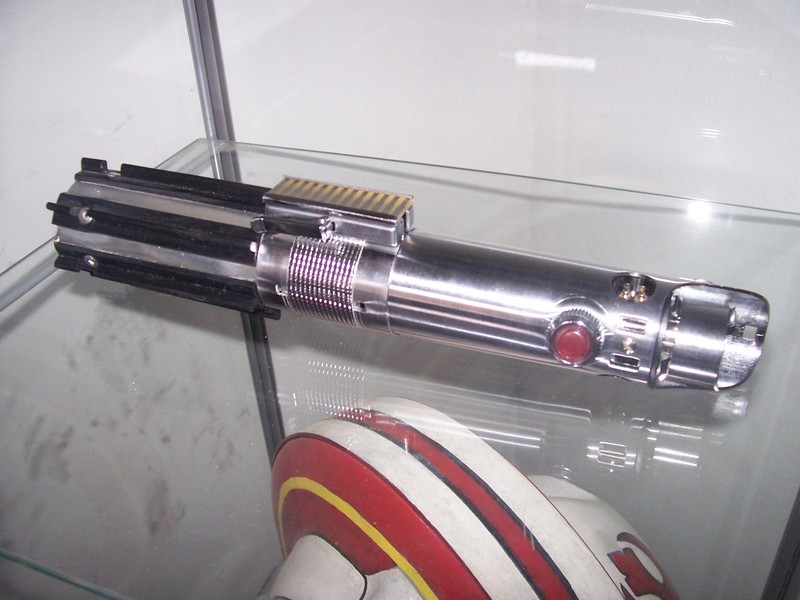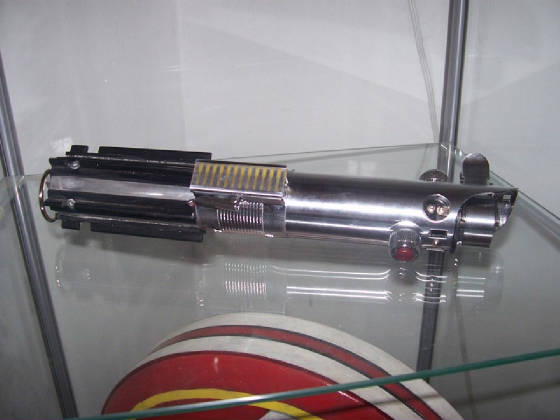 My Luke ANH saber is built using a real vintage Graflex flash, with a real 'Exactra' calculator bubble strip.



The Jedi Remote was built and painted by me from a kit.




Jedi Training Remote, Luke ANH lightsaber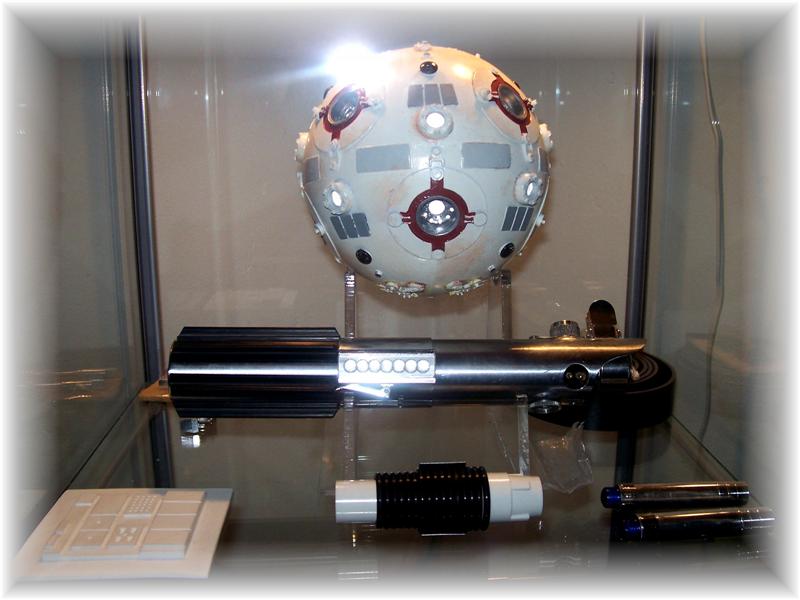 Built using a real Grfelx flash and genuine Exactra bubble strip
Obi-wan ANH saber: I built this using various 'found' parts and replica parts. The main body of the lightsaber is a WWII grenade fragment. The pommel is actually a sink-tap hand wheel, as used on the screen-used prop! The clamp band is from a Graflex flash handle (the same flash was used to make the Luke sabers in the original trilogy)and has the addition of calculator bubbles and two vintage transistors.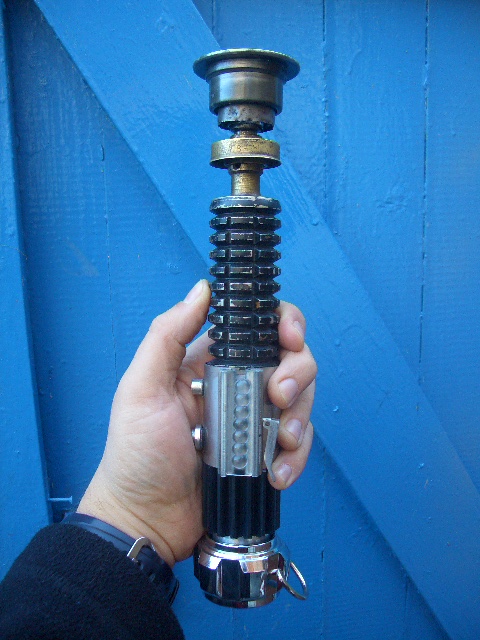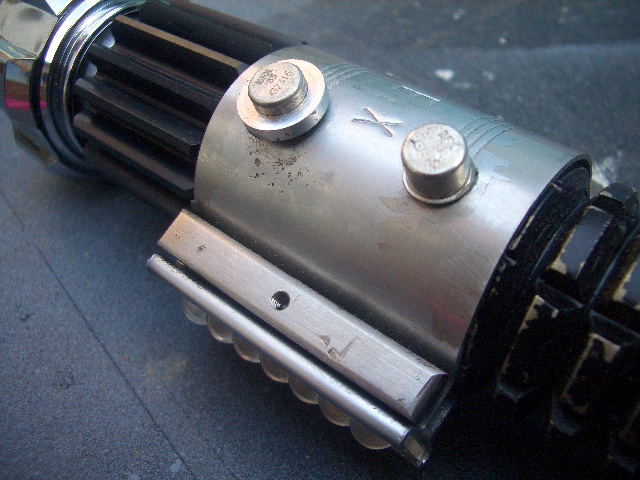 Darth Vader ANH lightsaber: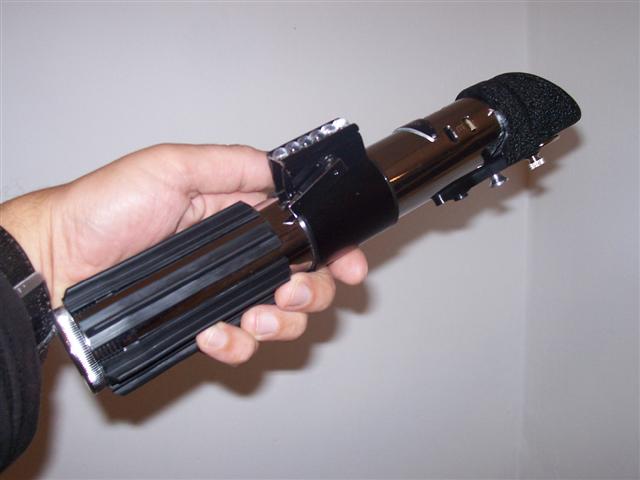 Vader ANH, Obi-Wan ANH and Luke ESB sabers: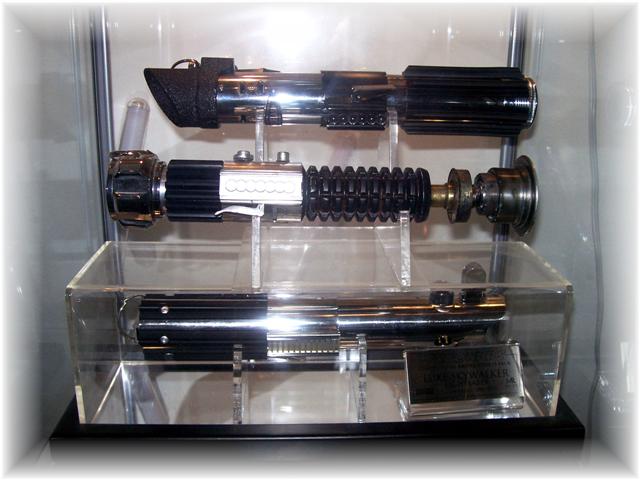 Darth Vader ROTJ lightsaber - a work in progress: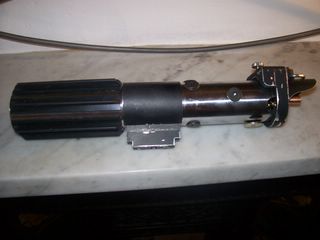 My 'version 1'(horizontal) and 'version 2'(vertical) Vader ROTJ lightsabers. The 'v1' was made using steel tube and various resin and metal parts. The new version is much more accurate, built on a replica Graflex using ob1kenny machined metal parts. I'm looking forward to reciving the additional parts I need to complete this new saber: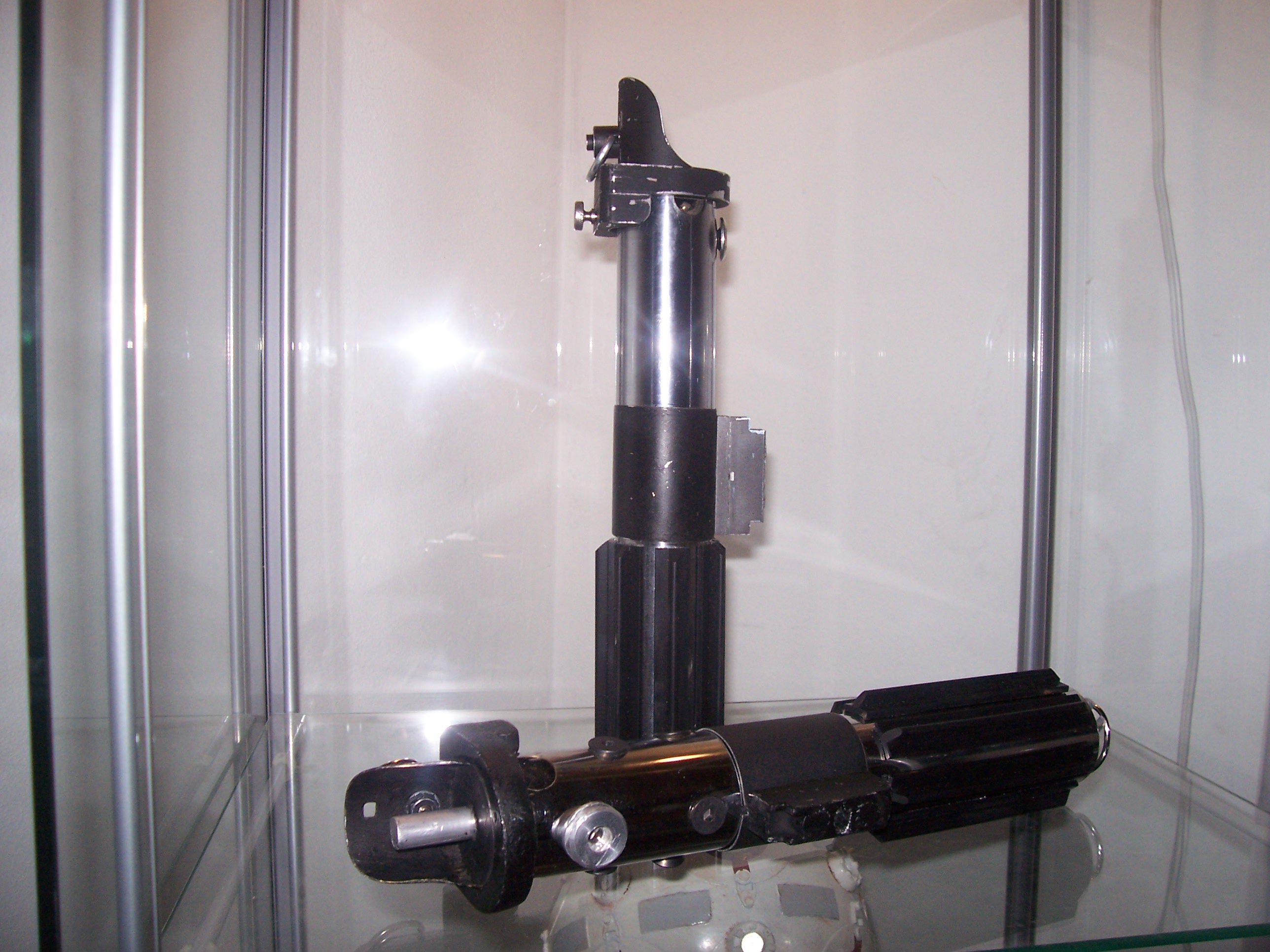 The completed saber: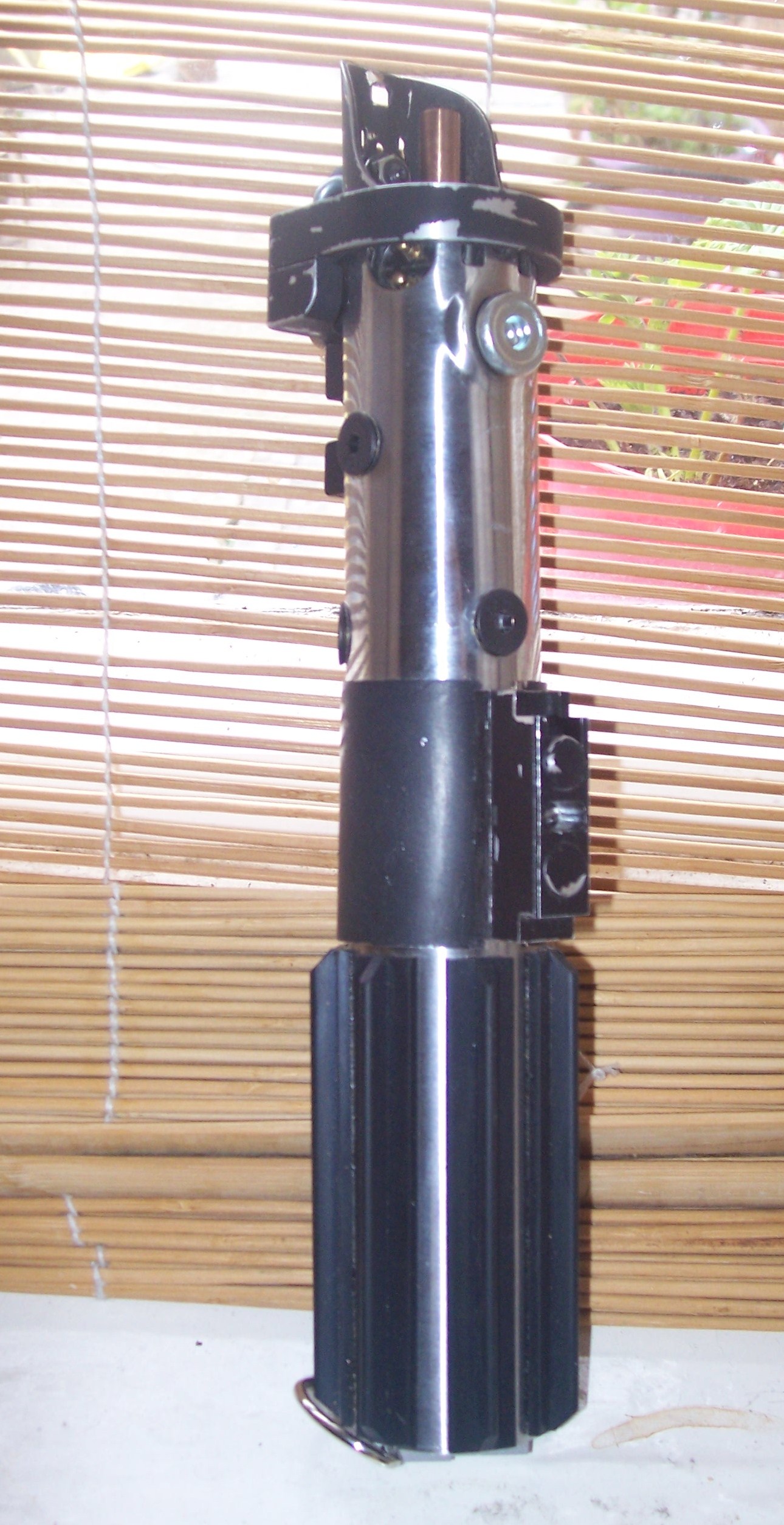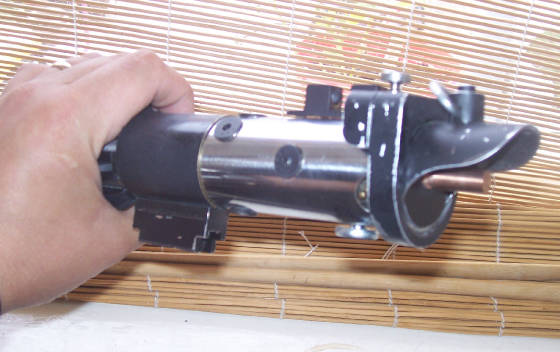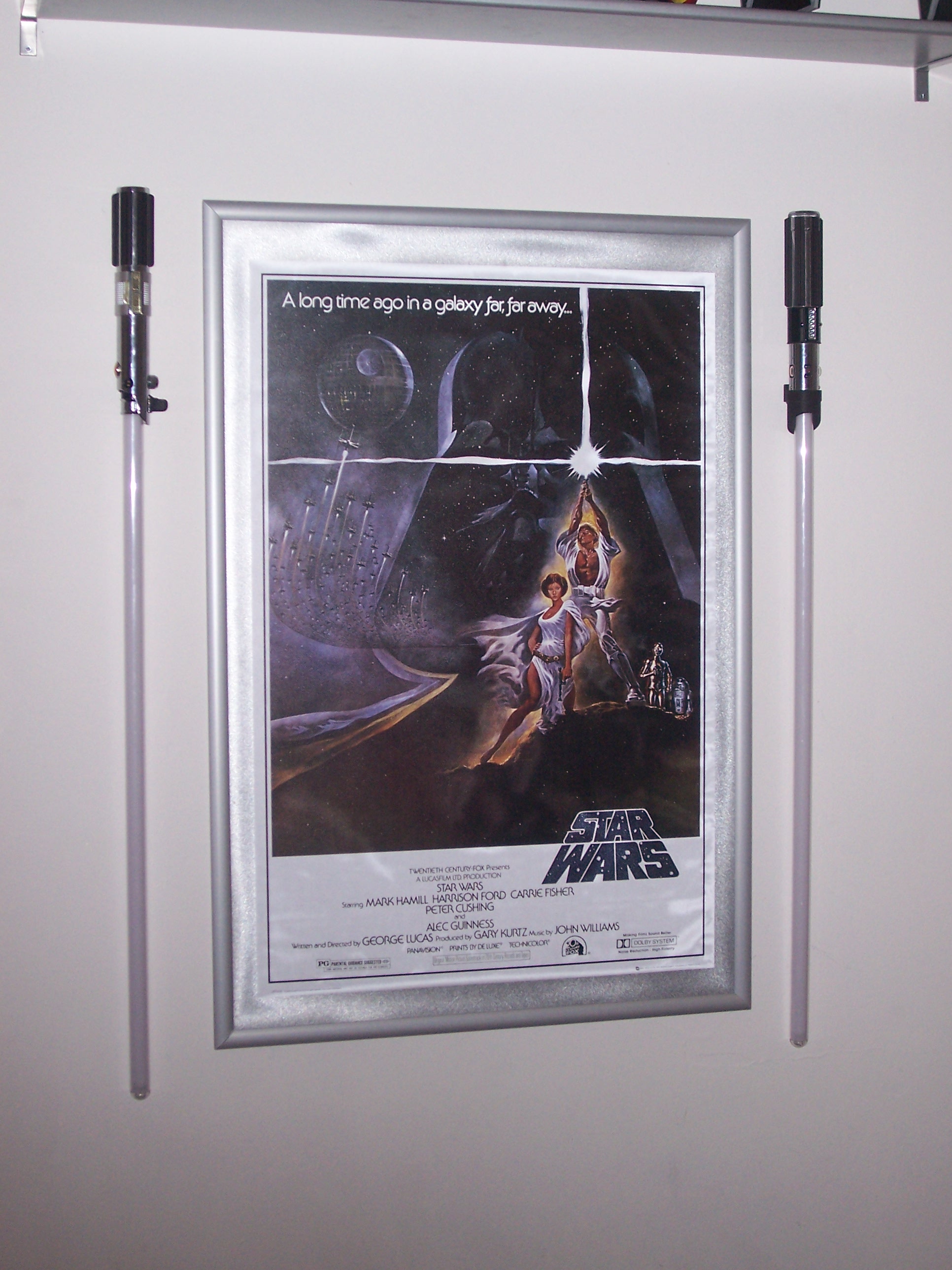 Anakin and Vader FX lightsabers: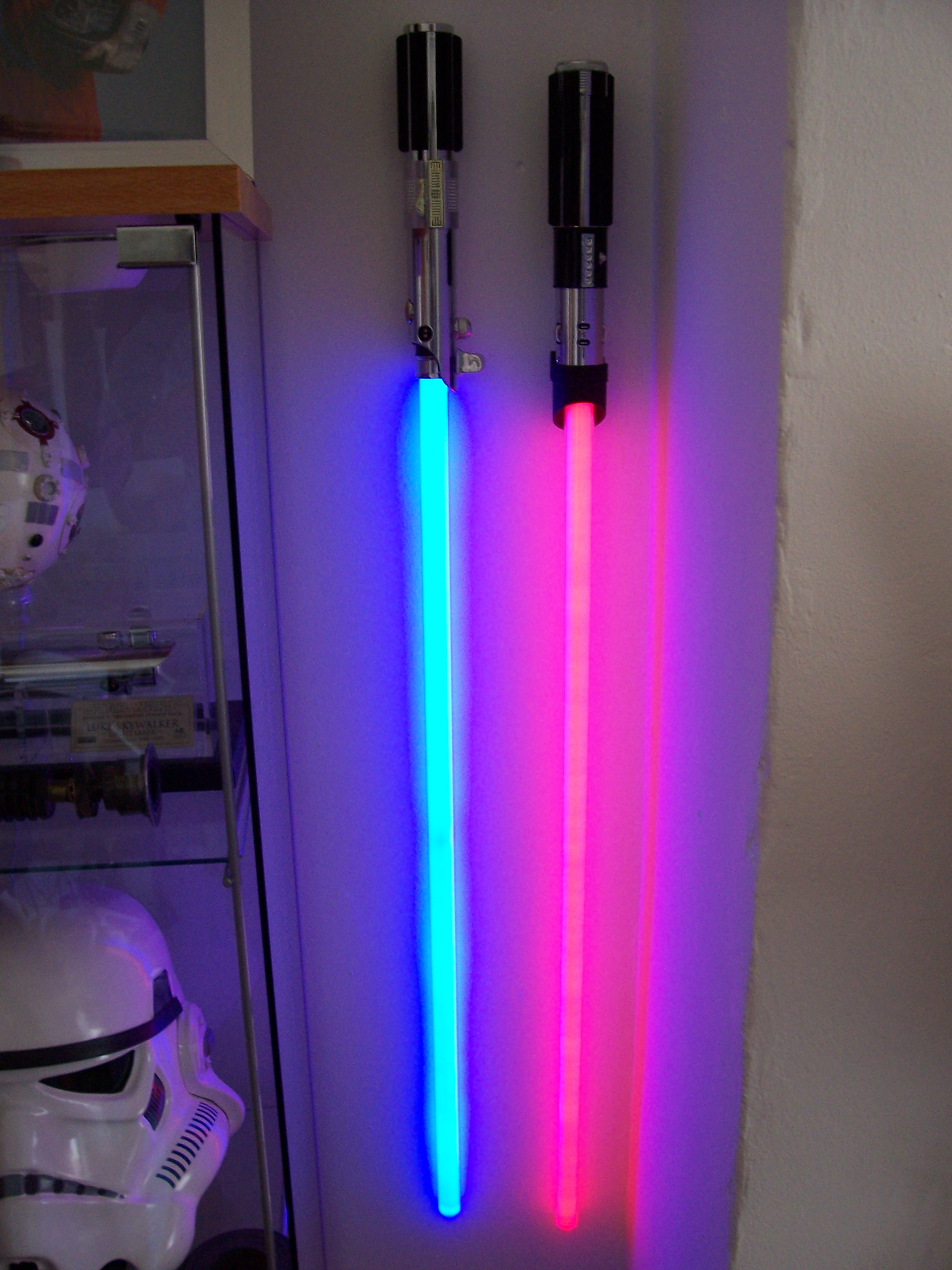 The MR FX sabers are improving all the time. Here's a pic of the ESB FX version next to my ANH Vader saber, to show how close they are in size: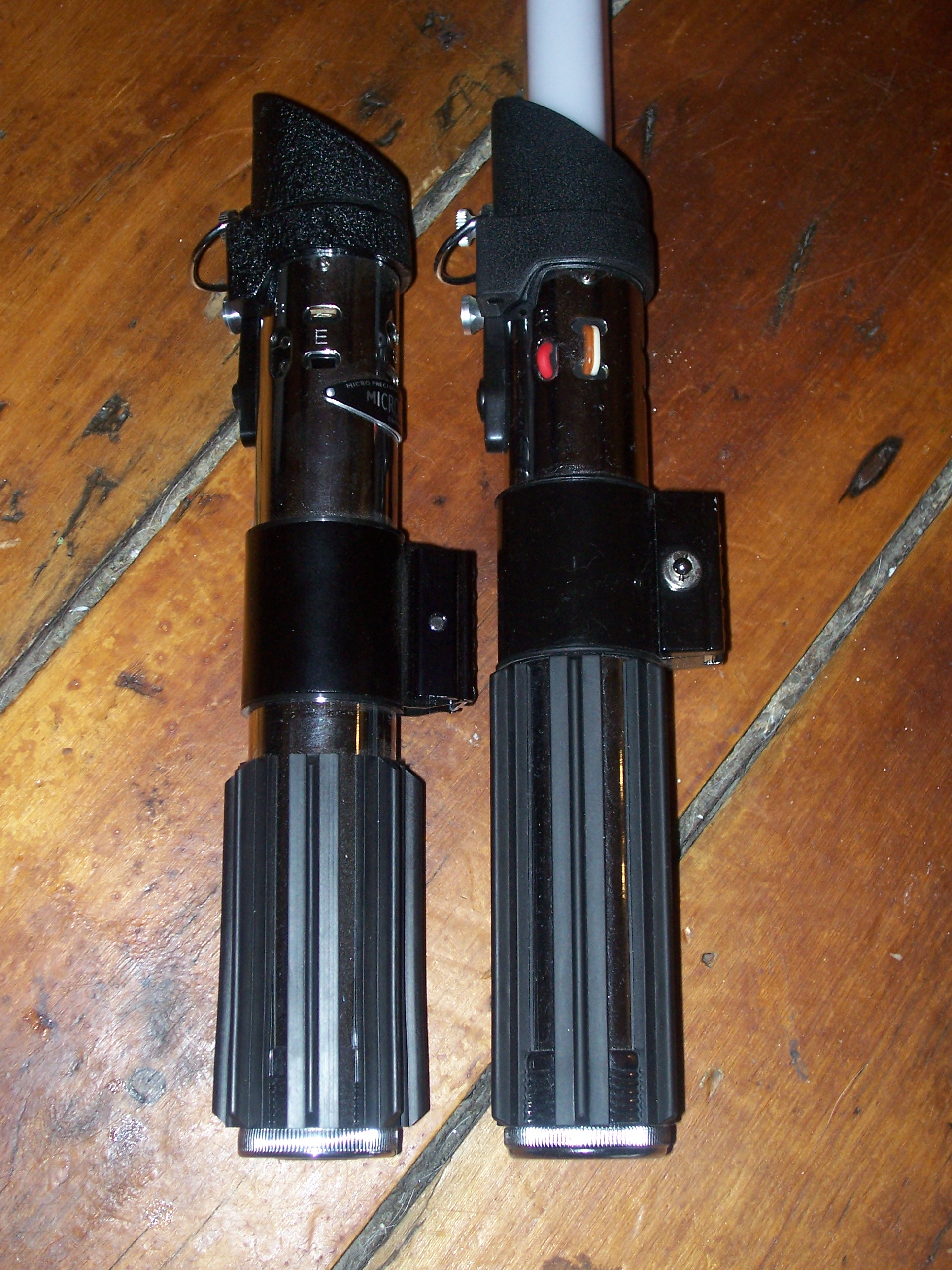 My Luke ANH and ROTJ lightsabers, Jedi Training Remote and Luke x-wing helmet on display at the National Space Center at an exhibition in 2006: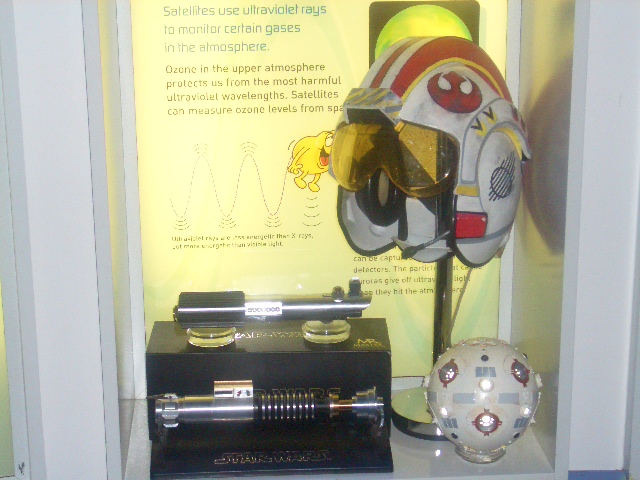 An older pic of my Anakin ROTS, Luke ROTJ and Vader ESB FX sabers in action: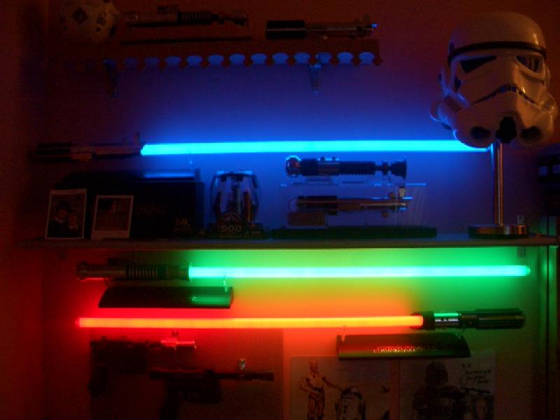 A couple more older pics of my saber replicas on display: