Update May 2007:
More detailing has been added to the face and hands, I've remade his leather pouch to a more screen accurate proportion and added more weathering to the outer robe: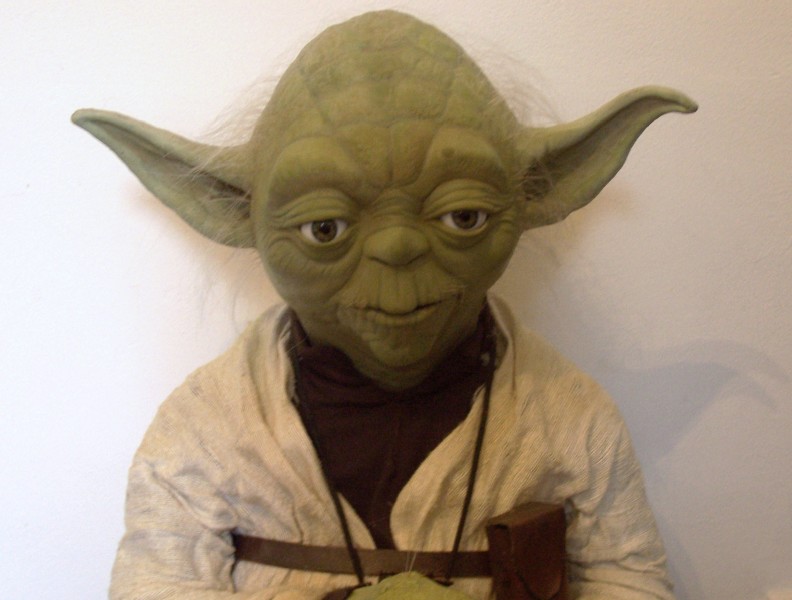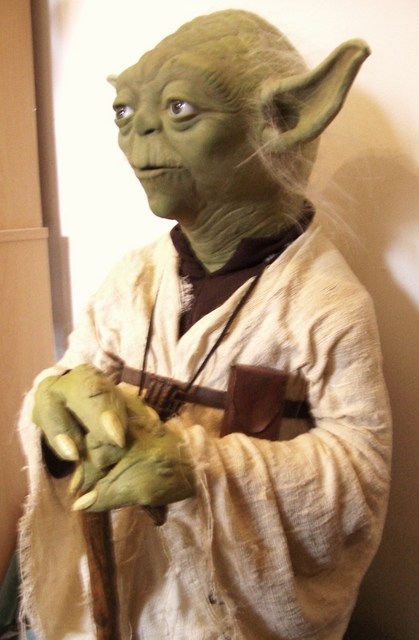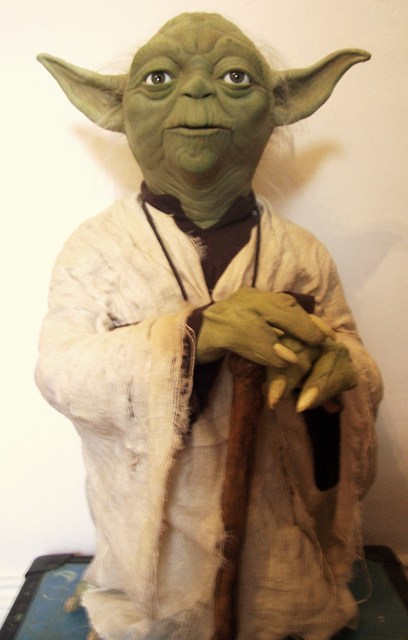 Older pics:
Update 1st April 2007: I've added a set of more accurate glass eyes to the head: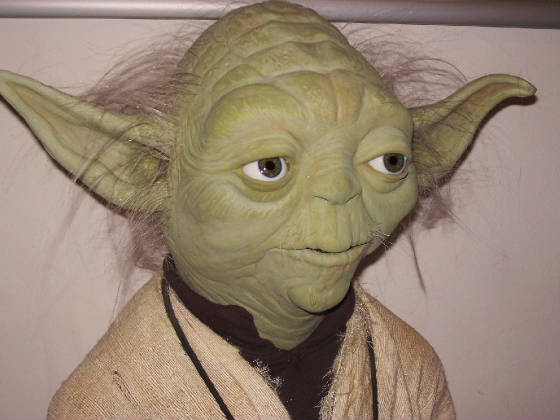 Update: March 2007
Here are a few more pics of my work-in-progress, new lifesize Empire Strikes Back Yoda puppet.
The head and hands are made from latex, just like the original screen used puppet. The robe is made from the correct, accurate silk and the hair is hand-punched, real human hair!
I'm still working on this new version, so much better pics to come soon: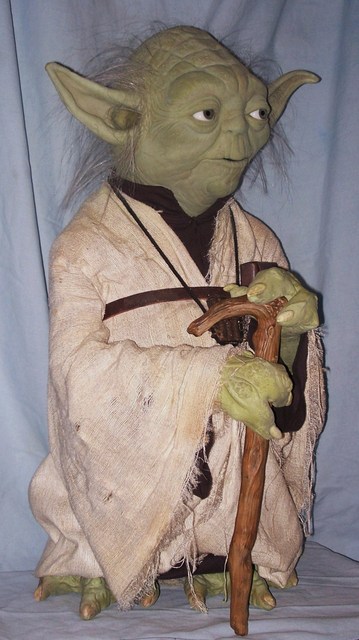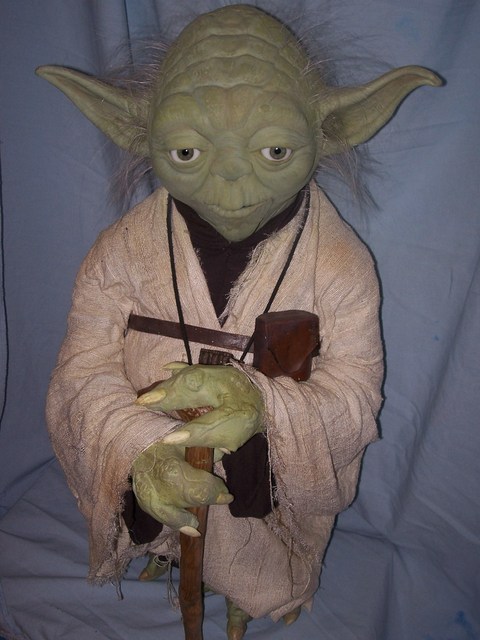 News: First pics of my new version Yoda! He's still a work in progress, more pics to come soon...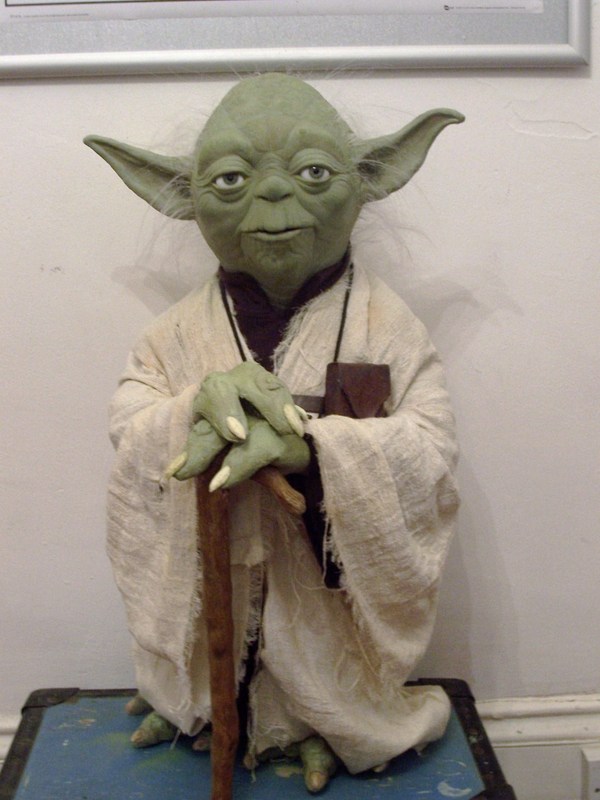 PREVIOUS VERSIONS
Here are a few pics of other Yoda's I have owned and/or built in the past. These have now left my collection: